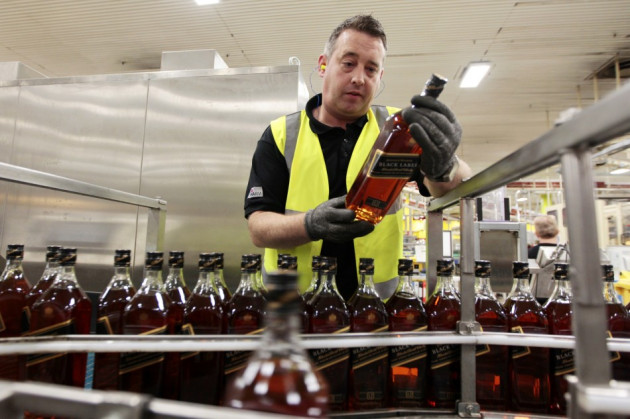 Alcoholic drinks firm Diageo overcame weak consumer demand in Korea, Nigeria and Brazil to post 4 percent organic sales growth in the first quarter as its biggest business, US spirits, delivered a strong performance.
Prices increases since May 2012 have boosted the value of its US spirits arm, which includes the Smirnoff, Johnnie Walker and Captain Morgan brands, though its Western Europe sales fell amid the ongoing economic difficulties in the area.
"Given our market positions and geographic diversity we remain confident that Diageo's performance continues to be in line with our medium term guidance," said Paul S Walsh, chief executive of Diageo, in the company's interim management statement for the nine months to March 31.
Diageo's North America sales were up by 6 percent. Its Western Europe business saw sales drop 4 percent. Africa, Eastern Europe and Turkey sales lifted 9 percent, as Latin America and Caribbean sales grew 14 percent and Asia Pacific was up 4 percent.
"Performance in Asia Pacific was affected by the comparison against a strong quarter in the prior year due to the timing of price increases and the continued decline of the scotch market in Korea," said Diageo's statement.
Diageo shares were down by more than 1.5 percent in early trading on the London Stock Exchange.
---
Follow @shanecroucher