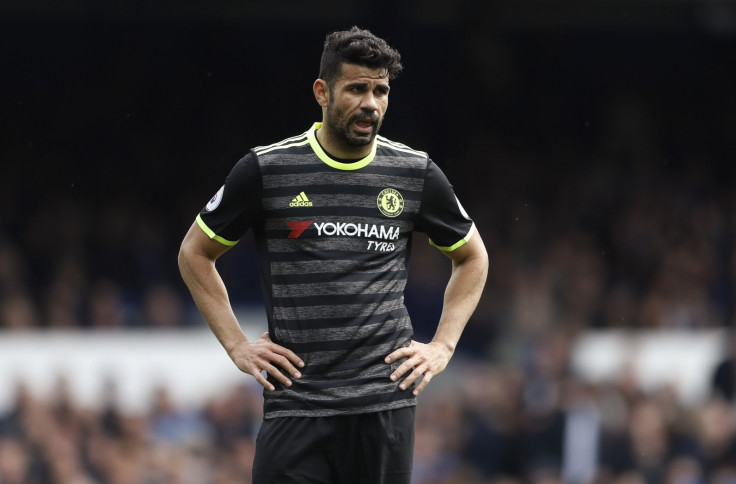 Chelsea forward Diego Costa is on the verge of agreeing rejoining Atletico Madrid, although the move would leave him unable to play for his new club until January.
A transfer ban on Atletico was upheld by the Court of Arbitration for Sport in June, meaning the Spanish club will not be able to register new players on their books until January.
The Daily Telegraph says Atletico boss Diego Simeone is determined to bring Costa back to the Spanish capital, while Chelsea are also open to the possibility of selling him.
Blues manager Antonio Conte informed Costa via text message that he was no longer part of his plans last month.
The Daily Mail says Atletico have shelved a plan to loan him to a club in China and Brazil if they manage to sign him and will have him just train with their squad until he can play again in January.
Costa admitted last month that he was interested in rejoining Atletico but expressed concern over potentially missing five months of football ahead of the 2018 World Cup in Russia.
"Conte has sent a message saying that he does not want me. If they don't want me there, I'll have to search for a team," Costa was quoted as saying by the Daily Mirror.
"To go to Atleti would be nice but I have to think about it. This is a World Cup year and I cannot be not playing for three or four months."
Chelsea have made it clear to Costa that he will not be permitted to negotiate his own exit from Stamford Bridge, given the fact that the Spain international still has two years left on his contract.
Conte has been given a £200m ($264m) war chest to upgrade his squad in preparation for Champions League football next season.