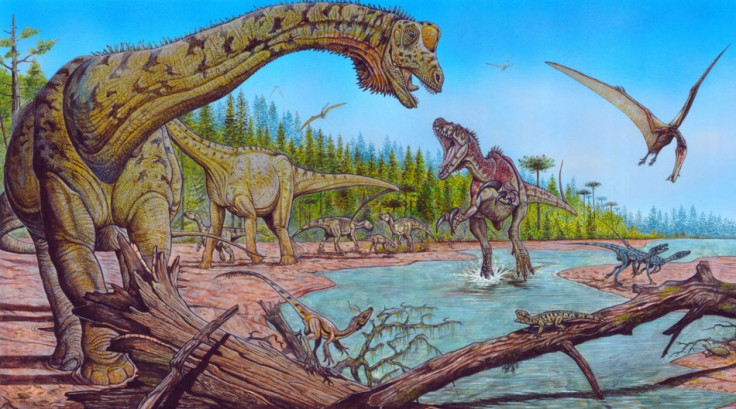 Researchers believe that dinosaurs could have lived underwater because of their body size.
Professor Brian J Ford, an independent researcher, who led the study found that dinosaurs' tails were too big and cumbersome for them to hunt or move with agility on land. He believes that they must have lived in water where their environment would support their bulky body.
Ford appeared on BBC Radio 4's on Tuesday and described how a shallow water landscape would support their size.
Earlier, many researchers had suggested that dinosaurs have lived on land or swamp. However, professor Ford believes that they could have evolved and lived in shallow waters.
"Every time you see these images, they are always the same. These huge dinosaurs crunching across arid deserts holding these huge tails erect as they are looking around for prey," the Telegraph quoted Prof Brian J Ford, a an independent researcher, as saying "It makes no sense. Now just imagine that the landscape was water - it suddenly makes sense. This huge tail is buoyant, floating in the water. It becomes a swimming aid."
Even though his theory gives a whole new picture of pre-historic times, it is not backed by other experts. Dr Paul Berrett from the Natural History Museum said the theory had been dismissed up to 100 years ago, according to the Telegraph report.