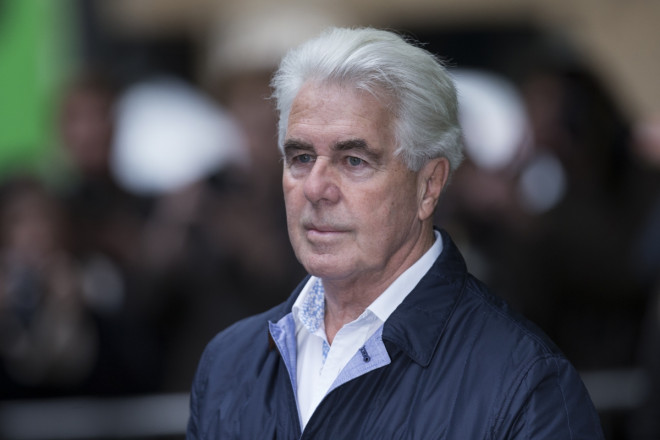 Disgraced celebrity PR Max Clifford has lodged an appeal against his sentence.
Clifford, 71, was jailed for eight years after being convicted under Operation Yewtree. He was found guilty of eight counts of indecent assault against four girls between 1977 and 1984.
He was cleared of a further two charges of indecent assault, with the jury failing to reach a verdict on one more additional count.
The PR guru was jailed at Southwark Crown Court on May 2 and sentenced to eight years in prison.
Because Clifford's offences were historical and reported many years after the incidents occurred, he was charged under an act from 1956, which set the maximum term for each offence at two years.
Under legislation passed in 2003, the maximum term would have been 10 years and a maximum life sentence for charges of rape or assault by penetration.
Judge Anthony Leonard, passing sentence at Southwark Crown Court, described Clifford as a "master in the art of intimidation" who used his celebrity connections to "bully and manipulate" girls and young women into sex acts.
He said: "The reason why they were not brought to light sooner was because of your own dominant character and your position in the world of entertainment which meant that your victims thought that you were untouchable, something that I think you too believed."
Clifford, who represented celebrities including Simon Cowell, remained defiant before his sentencing, saying: "I stand by everything I have said in the last 17 months."
Clifford's decision to appeal the convictions was confirmed by the Court of Appeal.
Since the guilty verdict his wife Jo has divorced him and he also faces civil claims from three of his victims.