The first footage has been released online of Questin Tarantino's new film, Django Unchained.
The clips, released by Entertainment Tonight, reveal some of the footage that will be screened on the release of the film's trailer.
Starring Jamie Foxx, Christoph Waltz and Leonardo DiCaprio, Django Unchined continues Tarantino's love affair with revenge stories and follows newly freed slave Django who is picked up by a bounty hunter with a few scores to settle.
One of the biggest surprises in the film's casting was DiCaprio taking on his first villain role, playing sadistic plantation owner Calvin Candie. The short glimpses of DiCaprio's dialogue show him relishing the chance to play the evil character.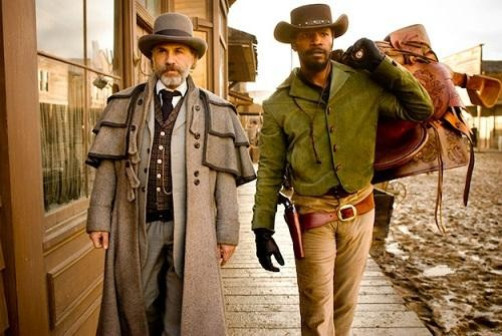 Audiences are keen to see how Tarantino handles the tricky subject of slavery, but the director has never been one to tiptoe around an issue. His last film, Inglourious Basterds, saw a team of Jewish Nazi killers cutting scalps off German soldiers.
The teaser video seems to show that Tarantino will revel in the period's violence and flamboyant costume.
Django Unchained is released in January 2013.