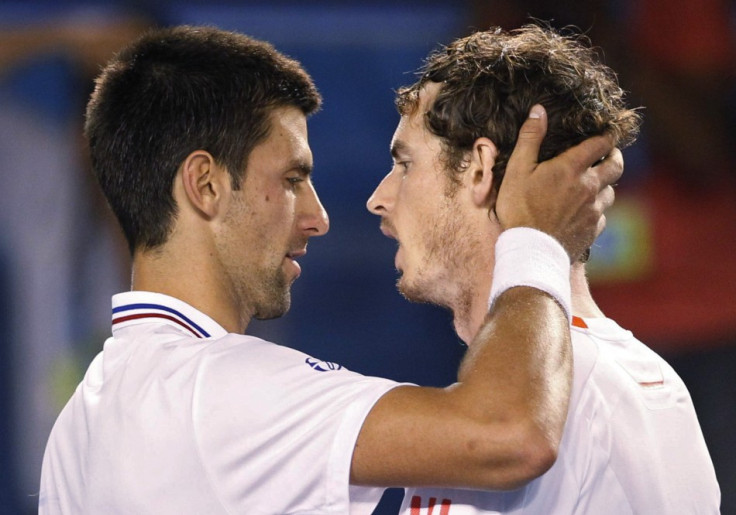 Novak Djokovic has set up a final showdown against Rafael Nadal after a stunning display against Andy Murray in the semi-final of the tournament, with Djokovic sealing victory in the fifth set despite a memorable comeback from the Brit.
The Serbian looked to be in the driving seat in the beginning of the match, taking a commanding 6-3 lead in the first set. But Murray refused to lose hope, and after a turning point when he stopped Djokovic taking the double-break in game three, he fought back to win the next two sets to take the lead 6-3 3-6 6-7 (4-7).
But Djokovic re-found his form in the fourth set, convincingly beating Murray 6-1, and though he looked to be the overwhelming favourite to see out the match in the last set, Murray fought back once more, going from 5-2 down to tie the set at 5-5.
But Djokovic refused to give up his lead, and after winning the 11th set, he held his nerve under Murray's serve to take the game, set and match 7-5.
The match took a total of four hours and 50 minutes to play out, with Djokovic describing the game as "one of the best matches I've ever played".
Murray had been hoping to reach a third Australian Open in a row, but thanks to 20 unforced errors by the 24 year old, Djokovic was able to take full advantage of his opponent's weaknesses.
The current world number one, who at times appeared to suffer from a breathing problem which caused him problems in the quarter final as well, will now prepare to take on second seed Nadal, who also defeated Roger Federer in an epic five set-long battle last night.
Djokovic will be looking to win his fifth Grand Slam when he takes on Nadal, with the showdown set to play out on Sunday at 0830GMT.