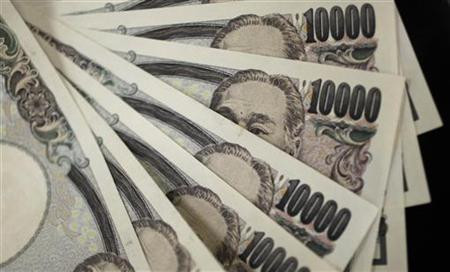 The yen has slipped to a 20-month low against the dollar as incoming Prime Minister Shinzo Abe put pressure on the Bank of Japan to reset its inflation target to 2 percent.
Abe had said that he would try to revise a law guaranteeing the central bank's independence, if his demand was not met.
He added that he would select a candidate who agrees with his views to succeed BOJ Governor Masaaki Shirakawa when his term expires in April 2013.
The dollar gained as much as 0.2 percent against the Japanese currency to finish at 84.40 yen. As at 2:42 am EST, the dollar is trading at 84.36 yen, up 0.15 percent.
The decline was after a 20-month high on 19 December, when the dollar reached 84.62 yen on the election victory by Abe's Liberal Democratic Party.
The US currency has not traded above 90.00 yen since June 2010 or above 100.00 yen since April 2009.
The euro bought 111.22 yen, compared with 110.05 yen on 21 December.
Since his election victory, Abe has been pressurising the Bank of Japan for further monetary stimulus to tackle deflation. He is set to become the leader of Japan on 26 December.
The bank recently extended its asset purchase programme by 10tn yen ($119bn, £73bn, €90bn) to 101tn yen with a view to keeping its borrowing costs down. It has also kept the prime interest rates unchanged between zero and 0.1 percent.
Team Abe is sending "a wise message that what they want is just to correct the extremely strong yen -- not to pursue weakening the yen. The ¥85-¥90 range should be a comfortable zone for everyone including exporters, importers and banks as well as international partners such as South Korea and the US," The Wall Street Journal quoted Yuji Saito, director of foreign exchange at Credit Agricole in Tokyo, as saying.
In the US, negotiations to prevent the "fiscal cliff" last week could not agree on any solution, making the dollar firm or steady against major currencies. With the fiscal cliff continuing as a problem to worry about, investors avoided risky assets for investments.