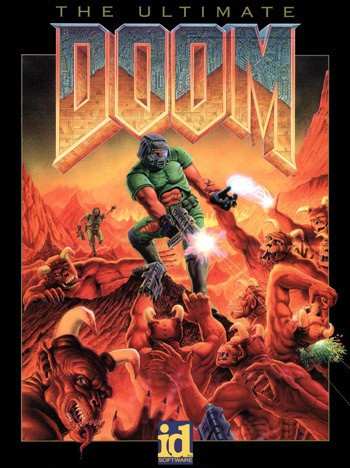 Just after Anders Behring Breivik, the man responsible for the recent Norway killings, reportedly used computer games to train, "Doom" Creator John Carmack has reiterated his belief that violent computer games grant players an outlet for their aggression -- thus reducing their propensity for violence.
Speaking to IndustryGamers, Carmack commented on the correlation between violent computer games and real-world violence: "I really think, if anything, there is more evidence to show that the violent games reduce aggression and violence. There have actually been some studies about that, that it's cathartic.
"If you go to QuakeCon and you walk by and you see the people there [and compare that to] a random cross-section of a college campus, you're probably going to find a more peaceful crowd of people at the gaming convention. I think it's at worst neutral and potentially positive."
Carmack's statement follows the recent re-emergence of debate regarding the effect playing violent games has on players. Though never truly resolved, the debate returned to the public forefront after it was revealed that the man responsible for the recent killings in Norway allegedly used games such as "Call of Duty: Modern Warfare 2" to "train."
The man in question, Anders Behring Breivik, made the revelation in his 1,500 page manifesto writing: "I just bought [Call of Duty] Modern Warfare 2, the game. It is probably the best military simulator out there and it's one of the hottest. I see MW2 more as part of my training-simulation than anything else."
While not specifically mentioning the correlation with the Norway killings, Carmack went on to argue that the topic always came up in the same cyclical fashion whenever such a tragedy occurred. "People just play games now, and I never took seriously the 'violence in video games' debate. It was basically talking points for people to get on CNN and espouse their stuff on there," he said.
Carmack previously came under fire after Jerald Block, a U.S. psychiatrist, argued that the killers responsible for the 1999 Columbine High School massacre were influenced by their love of games like "Doom."
When asked about whether such claims trouble him, Carmack commented: "There was an E3 where all that was going on where I was giving interviews and the reporters would start going into their questions, and I wasn't supposed to talk about any of that.
"My wife was there and she'd start kicking me when I was about to go, 'Well, I think...' And in the end it didn't matter, it didn't make any impact on things. I never felt threatened by it, and it turned out not to matter."