Dow Jones marks 8-day losing streak, longest since April 2011
Investors are reassessing whether Trump will be able to push his economic policies through Congress.
US stocks closed with steep losses on Monday (27 March) as investors reassess the prospect that President Donald Trump will be able to enact his economic agenda following a crushing defeat to his attempts to repeal and replace Obamacare last week. The Dow Jones marked its longest losing streak since August 2011, while the Nasdaq Composite managed to post modest gains.
The Dow dropped 45.74 points, or 0.2%, to settle at 20,550.98. The blue-chips gauge overcame an earlier 184-point deficit but still posted its eight straight decline, MarketWatch reported. Chevron Corp and Goldman Sachs Group Inc dragged the Dow lower.
The S&P 500 fell 2.39 points, or 0.1%, to end at 2,341.59, with seven of the index's 11 main sectors ending lower. Declines were led by the telecom and financial sectors, while gains were led by healthcare and materials stock. According to CNBC, financials were weighed down by bank stocks as the SPDR S&P Bankt ETF (KBE) and the Regional Banking ETF (KRE) both slid about 0.5%.
"This is coming as investors reassess how bad the news on healthcare actually is," Kate Warne, investment strategist at Edward Jones, told CNBC. "There are definitely mixed views on that. This could be a catalyst for Republicans to do a better job with tax reform."
Meanwhile, the Nasdaq Composite Index rose 11.64 points, or 0.2%, to close at 5,840.37 after overcoming an earlier 59-point deficit.
The Trump administration suffered a tough blow on Friday (24 March) when a Republican bill in the House aimed to replace Obamacare was pulled from the floor due to lack of support from Democrats, as well as conservative and more moderate Republicans. The defeat has led to doubts that the president will be able to push through his economic proposals.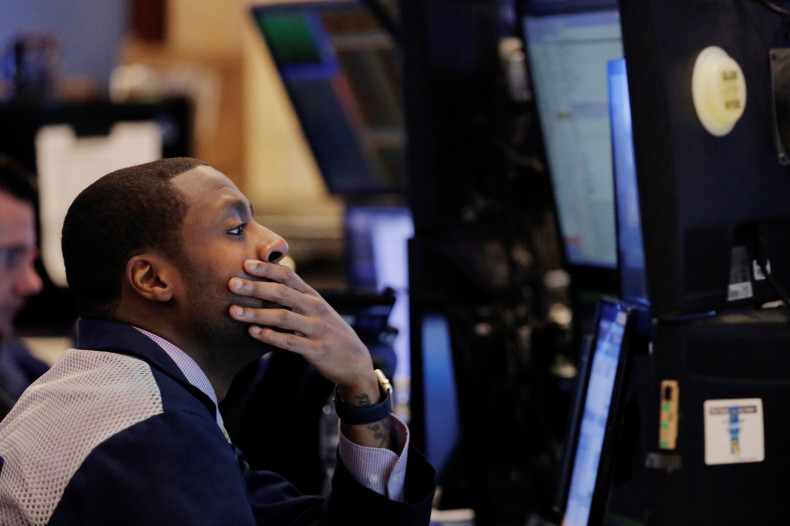 Despite those concerns, the strong economic background that has influenced stocks has not changed, Bill Stone, chief investment strategist at PNC Asset Management Group, told MarketWatch. "Fundamentals are strengthening, the problem is we can't say how much [of the market rise] was about taxes," he said.
"We've gone a long time without a 5% pullback, but with the economic backdrop I think people are buying before we go 10% down," Stone added. MarketWatch noted that the Dow is off 2.9% its recent record high, the S&P 500 of 2.5% and the Nasdaq is off 1.5%.
US Treasurys have recovered after dropping sharply in the immediate aftermath of the election. The benchmark 10-year yield fell 2.37% and the short-term 2-year yield dropped 1.25%. The US dollar also dropped against a basket of currencies, with the euro around $1.087 and the yen near 110.6.
There were no major economic data due Monday, CNBC noted.
Gold futures for April delivery gained $7.20 to settle at $1,255.70 per ounce. While WTI oil futures dropped 0.5% to $47.73 a barrel.