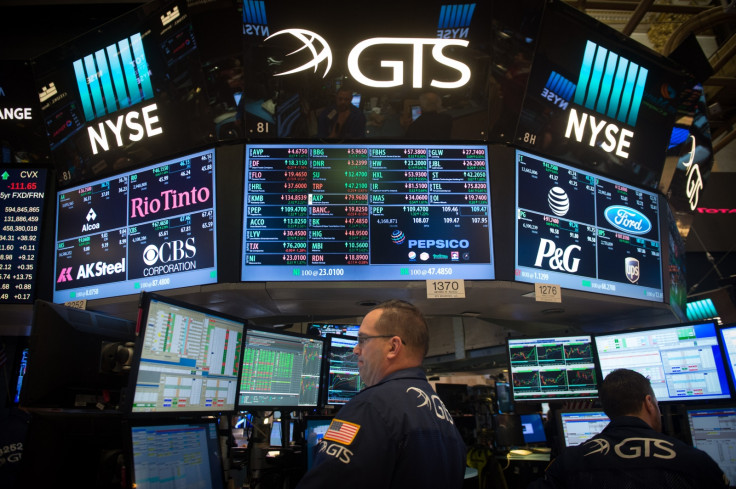 US stocks ended with mixed fortunes on Thursday (23 February) following remarks by new Treasury Secretary Steve Mnuchin. The Dow marked its 10th straight record close, while the S&P 500 reached a new all-time high.
The Dow Jones Industrial Average gained 34.72 points, or 0.2%, to settle at a record 20,810.32. The blue-chip gauge was pushed higher by Johnson & Johnson, which contributed the most gains, and Pfizer Inc.
According to MarketWatch, the Dow has closed at records for 10 consecutive sessions, the longest streak since 1987. However, discounting record closes, the index last marked 10 straight sessions of gains in March 2013.
The S&P 500 rose 0.99 points, or 0.04%, to end at 2,363.81. The index closed just short of Tuesday's (21 February) record of 2,365.38 but managed to set an intraday record of 2,368.00 before paring back. Gains were led by utilities and telecom shares, while declines were led by the industrials and consumer-discretionary sectors.
Meanwhile, the Nasdaq Composite dropped 25.12 points, or 0.4%, to close at 5,835.51. Declines in Nvidia Cope and Telsa Inc shares weighed the tech-heavy index down. MarketWatch noted that the Technology Select Sector SPDR ETF fell 0.1%, breaking a 13-day winning streak.
In an interview with CNBC, Mnuchin indicated he would like to see "very significant" tax reform passed by Congress before its August recess. "We've been working closely with the leadership in the House and the Senate and we're looking at a combined plan," he said.
The US stock market has been on a post-election rally on the continued promise of tax reform from Donald Trump's administration.
"There has been a lot of hope and expectation built into this market. This has been a buy-high, sell-higher market, and that is largely been justified by those expectations," David Schiegoleit, managing director of investments at US Bank Private Client Reserve, told CNBC. "But when reality hits, that's when the markets might revalue."
US Treasury yields rose following Mnuchin's interview, with the benchmark 10-year yield near 2.387% and the short-term two-year yield at 1.192%. The US dollar dropped about 0.2% against a number of currencies, with the euro by $1.058 and the yen near 112.70.
Gold futures for April delivery also rose, gaining $18.10 (£14.41) to settle at $1,251.40 (£996.50) per ounce. Crude oil gained 1.6% at $54.45 (£43.36) a barrel as data revealed crude inventories rose by a smaller-than expected 600,000 barrels in the latest week, MarketWatch reported.