The industry for flying helicopter drones or unmanned aerial vehicles (UAVs) will soon be getting serious and moving away from being an enthusiast hobby, as big players such as the National Aeronautics and Space Administration (Nasa) are now getting involved.
Sensing the growing discontent from companies such as Amazon and Google, who would like to use drones to deliver packages around the world, and the Federal Aviation Administration (FAA)'s equally strong stance against drone use, Nasa has decided to step in and create a drone air traffic control system.
The US space agency wants to find a way to manage all drones using low-altitude Class G air space (from the ground to 500 feet), so that the drones are safe and do not affect commercial aviation or pose a danger to people on the ground.
To do this, Nasa is working with Airware, a drone start-up based in San Francisco that was born out of research done at MIT (Massachusetts Institute of Technology).
An operating system for drones
Airware has already been working on a standardised Linux-based autopilot flight control operating system in a small red box. Once the box is installed on the drone, it can fly the drone in a safe way and also communicate wirelessly to the cloud.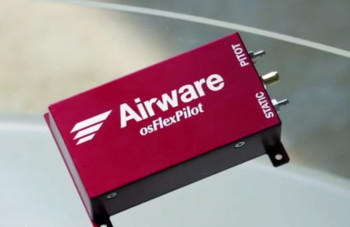 "There are 600 companies building differing versions of drone hardware. We think they need the Intel processor of the drones, if you will, and that operating system-level software component, too — like the DOS for drones," said Jonathan Downey, founder and CEO of Airware.
"Drone companies, for instance, want to build drones and tailor them for different applications without having to build everything from scratch."
Downey was an MIT graduate who ambitiously tried to build a drone from scratch to win a competition in 2005.
Although his team failed, he learned from the experience that drone technology is limited by the "black box" that controls the drone.
The box uses open source software, but it is still quite difficult to modify how the drone behaves if you want it to fulfil a specific purpose.
"We learned that black-box solution didn't work if you're trying to address new applications, and the open-source wasn't reliable even though you could change the software," said Downey, who also worked as an engineer for Boeing before starting Airware in 2010.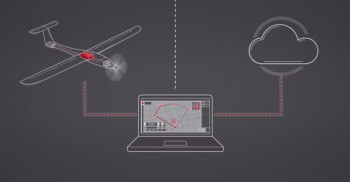 "[Drone manufacturers are still] facing the same challenges we faced as undergrads at MIT."
Third party software developers can connect their software to Airware's platform pertaining to all sorts of commercial applications, from search-and-rescue missions, communications, wildlife conservation, science, navigation, surveillance and infrastructure inspection, to agricultural crop and livestock-monitoring.
The cloud portal also has software enabling drone operators to monitor drone missions in real-time, analysing the various sensors on the drone and displaying the data to the drones.
"They don't have to know the flight algorithms, or underlying hardware, they just need to connect their software or piece of hardware to the platform," says Downey. "The entire industry can leverage that."
Air traffic control for drones
Using the technology they have developed, Airware is now working with Nasa to develop the air traffic control system, which will require them to test out a huge range of drones, payloads, sensors and software over the next few years.
"To build out a traffic management system for small unmanned aerial systems (UAS), you need to test a large number of aircraft - fixed-wing, multirotor, flying-wing, gas-powered, battery-powered and many others, to simulate what will exist in future operational scenarios," said Jesse Kallman, Airware's Head of Business Development and Regulatory Affairs.
The companies will also have to test drive custom drone software including 4D trajectory modelling, collision avoidance and aircraft spacing, in order to reach the level of safety and reliability required for commercial use.
According to a new tender, Nasa is still looking for more partners to come onboard to help them with the aerial traffic control system, especially university researchers; companies in the tracking, surveillance and satellite communication industries; FAA test sites for UAVs; and developers of UAS mission planning software.
Airwave is also researching and developing software aimed at collision avoidance and at controlling the drone's direction if satellite GPS tracking stops working during missions.
Downey says: "Rather than see a world where there's 500 drones flying overhead, and every drone has different software and electronics, it's good for the FAA if all of them had reliable and common hardware and software. We think it's valuable for everybody."