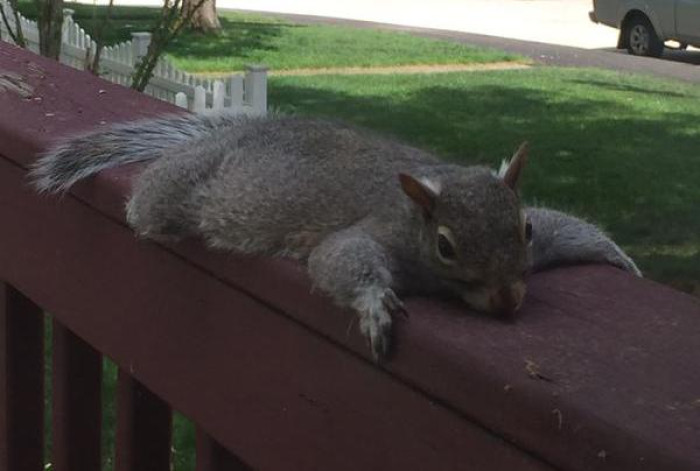 When the "branch" secretary at Honeybourne Railway Club near Evesham, Worcestershire went to open up one evening, he thought burglars had ransacked the place - but it turned out to be a squirrel, which was totally out of its tree.
Sam Boulter opened the door of the private members' club at 8pm last Sunday to find the floor covered in booze and broken glass. Then he saw a squirrel stagger out from a box of crisps.
"When I opened the door it was absolutely ransacked," said Boulter, 62. "At first I thought we'd been burgled but I realised it was all still locked up and that's when we saw the squirrel. I'd never seen anything like it before - he had ran around the shelves and across the bar.
"There were bottles scattered around, money scattered around and he had obviously run across the bar's pumps and managed to turn on the Caffrey's tap. He must have flung himself on the handle and drank some as he was staggering around all over the place and moving a bit slowly."
The squirrel had also scattered straws and beer mats all over the floor and seemed the worse for wear.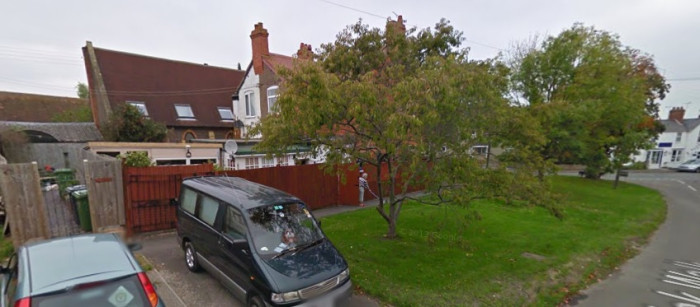 "I've never seen a drunk squirrel before. He looked a bit worse for wear. I chased him through the bar, he jumped over the counter and I thought he'd gone through the door but obviously he was still in there. He was a bit slow moving when we found him so he must have drank a lot of the beer."
Eventually with the help of two customers Boulter managed to trap the drunk squirrel in the toilets and released it back into the wild. He estimated the squirrel caused £300 of damage - making it the most troublesome customer the club has ever served.
"He is the rowdiest customer we have ever had but I hope he enjoyed his lock-in."
However, Boulter said there will be no more happy hours for the squirrel that went nuts - it is now barred from the premises and if it wants to get as drunk as a skunk, it will have to find another branch.