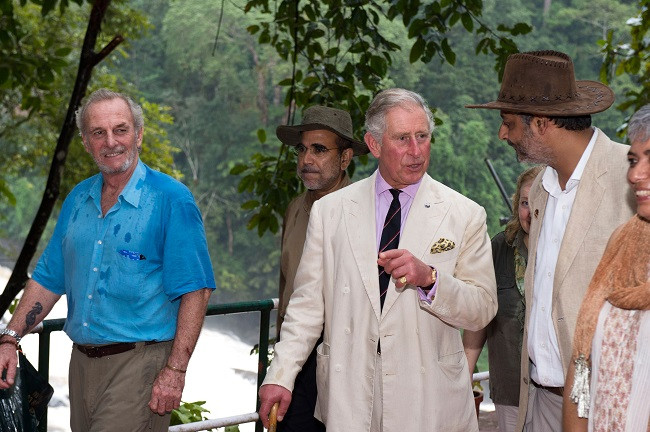 The Duchess of Cornwall's brother is fighting for his life after suffering a serious head injury in a fall.
Mark Shand, 62, is critically ill after smashing his head on a pavement outside a New York club.
He reportedly slipped while lighting a cigarette outside an aftershow party for a charity fundraiser.
A statement from Clarence House said: "The Duchess of Cornwall's brother, Mark Shand, has been taken to a New York hospital after falling and sustaining a serious head injury.
"The duchess, her family and the Prince of Wales are clearly deeply concerned and are being kept closely informed."
Shand, a travel writer, had been attending an auction at Sotheby's in New York for Studio in a School, a charity that helps underprivileged children, and the Elephant Family charity, of which he is chairman. He founded the Elephant Family in 2002 with partners Sir Evelyn de Rothschild and Bruce Weber.
After the auction he went to a party held at luxury nightclub Diamond Horseshoe at the Paramount Hotel in Times Square.
Shand married actress Clio Goldsmith, the niece of James Goldsmith. They have a 19-year-old daughter, Ayesha, but divorced in 2009.