Dwayne Johnson Death Hoax: The Rock 'Died Filming Dangerous Stunt for Fast & Furious 7'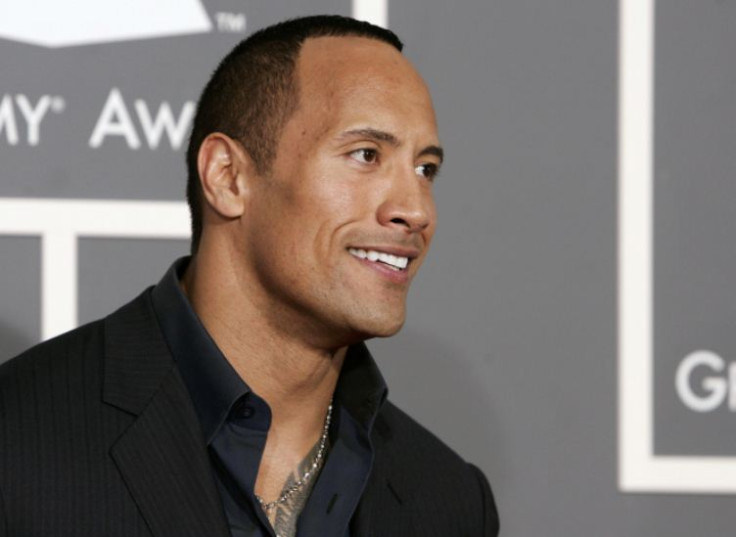 American actor and former professional wrestler Dwayne Johnson, also known as The Rock, is the latest victim of a celebrity death hoax.
Facebook users began seeing viral posts that the 41-year-old actor died during filming for the movie Fast and Furious 7.
Then, Global Associated News made this claim: "Actor Dwayne Johnson died while filming a movie in New Zealand early this morning - April 12, 2014," the report read. "Preliminary reports from New Zealand Police officials indicate that the actor fell more than 60 feet to his death on the Kauri Cliffs while on-set. Specific details are not yet available. The accident occurred at approximately 4:30 a.m."
However, Johnson is alive and kicking. Though he did not address the death hoax reports, he posted an Instagram video of him working out in a gym.
Such false reports and videos about celebrities' deaths have started spreading across Facebook through an app that uses logos from well-known news outlets, provoking users to click. The link directs the user to a fake page that asks the user to provide it access to his or her Facebook account before viewing it, thus spreading the scam.
The list of celebrities affected by similar hoaxes is growing, and includes Reese Witherspoon, comedian Bill Cosby, Robert Pattinson, Denzel Washington, Justin Bieber and Lady Gaga.
Earlier, Oscar-winning actor Morgan Freeman personally came forward to clear rumours and poke fun at fake stories suggesting he had died, assuring fans he was alive and well.
In March, Tim Stevens, editor at large at CNET, told CBS: "A site like TMZ makes maybe 100 million page views a month. Obviously, these fake sites aren't getting anywhere near that, but if they can get really a fraction of that, they can make tens of thousands of dollars off of one of these fake stories over just a couple of days."
"If you're someone who just casually reads headlines or reads the first couple sentences of a story, you probably would never notice that these stories are fake," he added.
© Copyright IBTimes 2023. All rights reserved.