Welcome to IBTimes UK's live blog of Electronic Arts' press conference from the Electronic Entertainment Expo 2012 in LA.
Dead Space 3 out February 2013

Madden NFL 13 out 'now'

Sim Sity Social for Facebook

All-new Sim City with multiplayer for PC

EA Press conference starts at 9pm BST / 1pm PDT

Battlefield 3 Premium available today for $49.99

Many new Star Wars The Old Republic features - first 15 levels free until July

Medal of Honor: Warfighter out 23 October

Fifa 13 to launch with iOS app to keep players connected always connected across all Fifa platforms

UFC introduced by Dana White

Need for Speed: Most Wanted reboot announced, launches 30 October

Crysis 3 to launch on 13 February
We're expecting EA to show us plenty of Fifa 13, Dead Space 3 and Crysis, while the petrolheads in our office are looking forward to seeing Need for Speed: Most Wanted to compete against Forza Horizon announced by Microsoft earlier today.
10:05pm: And that's your lost ladies and gents. Now go enjoy the Jubilee while we at IBTimes Towers put together a more comprehensive review of everything we've seen so far at E3 today - enjoy the rest of the week.
10:00pm: New Crytek takes to the stage, stating that it wishes to create the best and most expansive sandbox game possible. Gameplay shows what Crytek calls an "urban rainforest" for Crysis 3, which will be out on 13 February.
9:59pm: It's all what we've come to expect from Need For Speed - from the blue exhaust gasses as you hit the nitros button, to chasing police cars, amplified engine notes and destructable environments, with lamp posts, cones and bins flying everywhere as you charge through them. This all looks VERY similar to the previous Most Wanted, and most other Need for Speed games, too if we're honest.
Most Wanted launches 30 October.
9:55pm: Next up is EA's newest instalment in the Need for Speed series which sees a return of the Most Wanted name.
An open world driving game where players compete to become the most wanted among their friends. AutoLog keeps a track of everything - from fastest times, longest persuits, and longest jumps. Everything you do drives you up the most wanted list.
Cars spotted so far include the Aston Martin V12 Vantage, Lamborghini Reventon, Porsche 911 and many, many chasing police cars.
9:50pm: UFC president Dana White is on stage to announce a multi-game, multi-year partnership between Ultimate Fight Championship and EA Sports - just months after THQ launched UFC 3.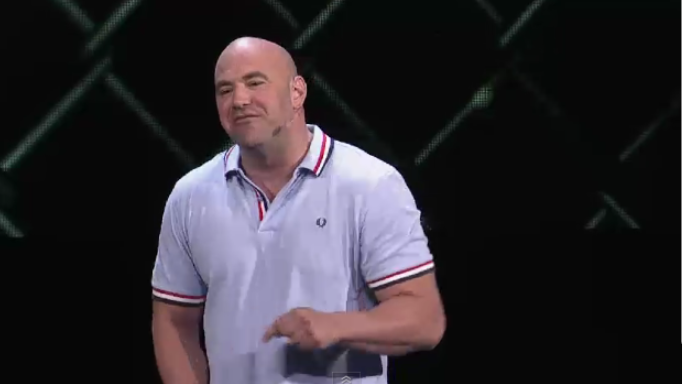 9:40pm: New we're hearing from EA Sports. First up is Fifa 13.
Fifa is football's social network, connecting fans with their friends and their club - says EA. Today we will see another 'bold leap forward with four new announcements. Fifa 12 players will continue levels into Fifa 13, fans will earn currance in games to buy special kits, celebrations and others.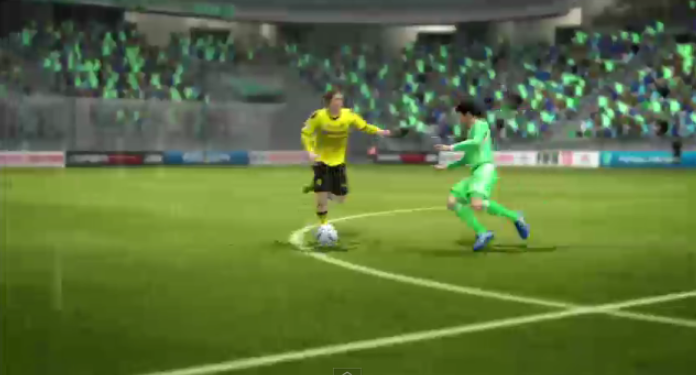 Fifa 13 for iOS and later this year, Android, will be connected to Fifa on consoles, which will all interact through one indentitiy.
EA also announces a new iPhone app that will keep you connected with your Fifa games.
Messi will be on the cover of Fifa 13. Players analyse space to work out offence and defance, with an entire new arsenal of movements.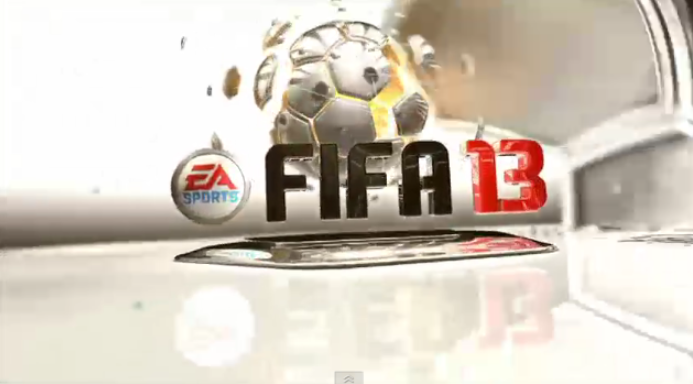 9:36pm: 'Global Warfighters' introduced, which brings multiplayer global and is available at E3 now, and then for the rest of us when the game launches on 23 October
Massive action and more screaming than a Slipknot concert - that was Medal of Honor: Warfighter.
9:35pm: Medal of Honor: Warfighter now up, showing a lengthy section of gameplay, which promises to mimick real-world events.
Gameplay looks as intense as you would expect, with explosions-galore and dramatic music being drowned out by heavy machinegun fire from all angles.
9:30: Star Wars Old Republic is up now, which was the largest subscription MMO launch in history and 520 million hours have already been played. It's "insanely awesome."
EA launching many new features for Star Wars Old Republic - we'll have a full rundown in our review later this evening.
9:25pm: Now Battlefield 3 team takes to the stage explaining how well the game has done since its October launch - there's now 50 million Battlefield 3 players worldwide.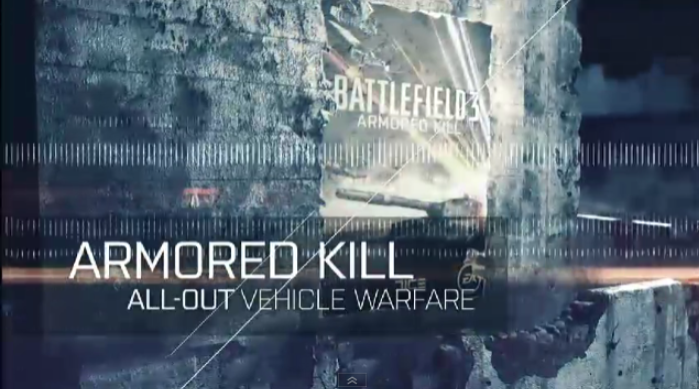 Battlefield 3 Premium announced - offering advantages features, unique dogtags, access to four new themes digital expansion packs - available in December.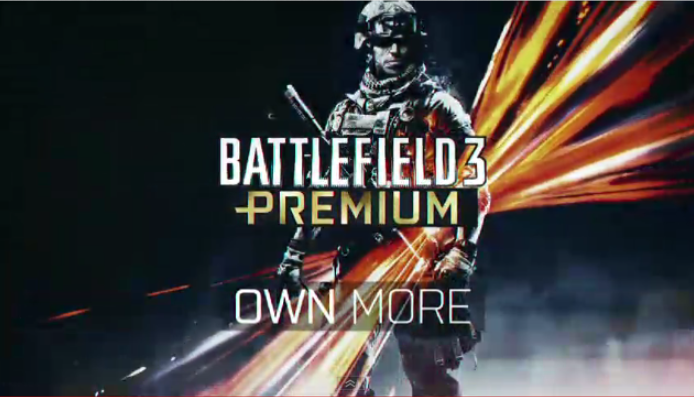 "Hundreds of hours of new gameplay" - available now for $49.99, with Xbox 360 gamers getting early access today, two weeks before PC and PS3 gamers.
9:22: An all-new Sim City is coming to PC, with a completely new engine and multiplayer. "This is out first multiplayer Sim City - you can either take on friends or build an entire city by yourself." Changes made in your city will affect Sims in surrounding cities, not just in your own.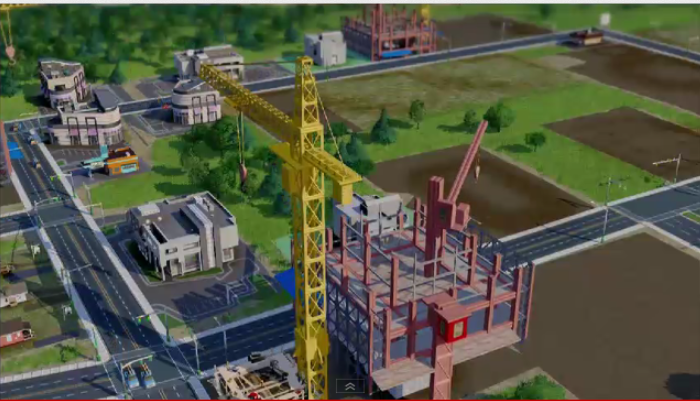 9:20: Next up is Sim City, and the announcement that Sim City Social will be coming to Facebook. 'More City, less Ville' - as a cow is sucked away, in a clear dig at Farmville.
Sim City Social will be out "in a few weeks".
9:17: Reaching the Hall of Fame requires earning XP points. There's even a virtual Twitter feed that displays virtual tweets about your player and how he's perforing. Bad tweets are there to encourage you to train harder and improve your player.
9:15: 'The Playmaker Michael Irvin is on stage to explain how to best become a great Madden player and progress through your career. "Climbing the mountain is one thing, but residing at the top of the mountain as a hall-of-famer is another".
9:14: The new Infinity engine works out collisions based on a player's height, weight, direction of travel and momentum to affect the outcome of every single tackle and movement of play.
9:12: Next up is a suitably soul-stiring monologue delivered over Madden NFL 13. Cam Weber on stage saying that Madden "delivers physics you can feel" thanks to to the all-new Infinity engine, delivering a game that has no two plays that will ever feel the same.
9:10: Plenty of what you'd expect from a Dead Space game - enormous aliens destroying everything in sight and a team of crack futuristic soldiers sent out to defeat them and protect the planet, with hugely dramatic music. Demo gets applause and chears.
Dead Space 3 is coming in February 2013
9:07:First up is Dead Space 3 - which will "take players on the most immersive, spine-tingling adventure ever". Game promises to be as good in single player as in multiplayer. Co-op multiplayer being demonstrated now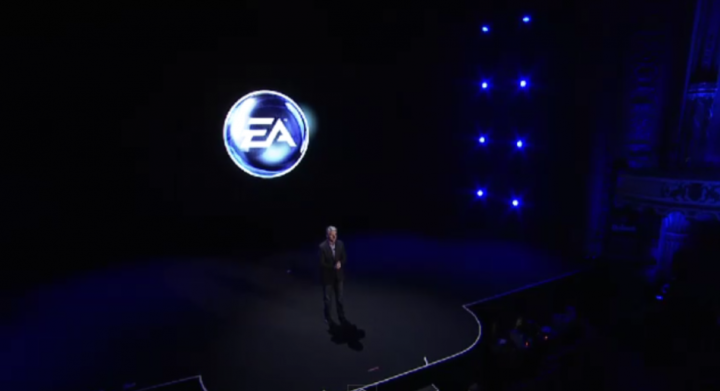 9:05: EA welcomes us to 'Download 2012' - our conference is a little different. Looking forward to showcasing ten games fro ten developers.
8:55pm: Just five minutes to go now until EA's show kicks off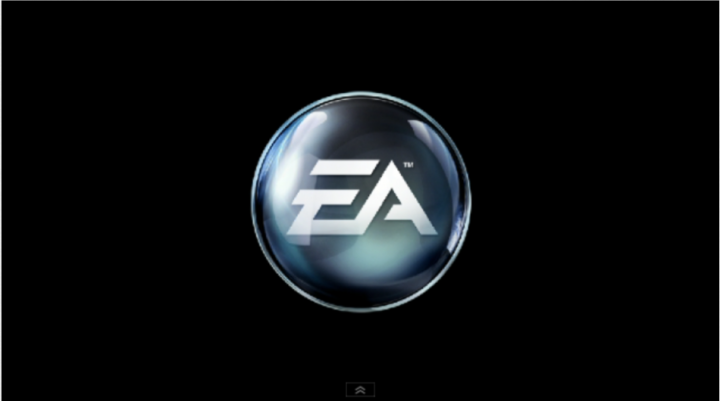 8:45pm: We're turning down the Jubilee Concert now - sorry ma'am - and getting ready to find out what EA has in store for us.
8:40pm: Earlier today we saw Microsoft take to the stage and announce Xbox Music and Smart Glass, along with gameplay from Tomb Raider, Call of Duty: Black Ops 2 and Forza Horizon, among others. Our comprehensive review of everything Microsoft said is here.
8:35pm: We're here now ready and waiting for EA's press conference to kick off at E3 2012. Stay here for all of the latest news and images from this afternoon's event.