Electronic Arts has said that it will no longer pay gun manufacturers for the right to depict real weapons in videogames.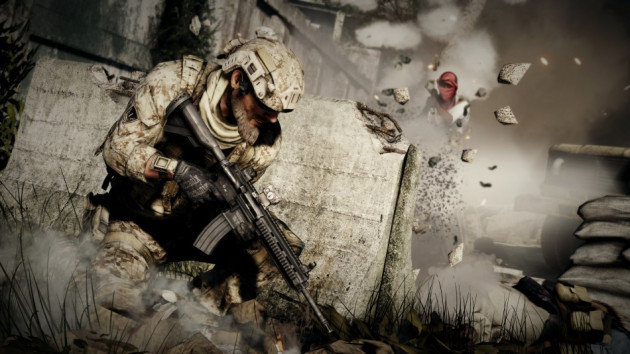 The Battlefield publisher said it was responding to consumer complaints over Medal of Honor: Warfighter, a game released by EA in 2012 which featured links on its official website to the online stores of gun makers included in the game:
"We won't do that again," said EA spokesperson Jeff Brown. "The action games we will release this year will not include licensed images of weapons."
The relationship between guns and videogames has been under scrutiny in the US recently, following the shooting at Sandy Hook Elementary School in December, 2012, which left 20 first-grade students dead.
After it was found that the perpetrator of the shooting was a fan of the Call of Duty series, Vice-President Joe Biden met with representatives of the game industry to discuss the relationship between computer games and violent behaviour in young people. In January, President Barack Obama urged Congress and the National Centre of Disease Control to launch a study into possible links between computer games and mass shootings.
Callous and corrupting
The National Rifle Association also targeted computer games following Sandy Hook, with the organisation's chief executive Wayne LaPierre describing videogaming as "a callous and corrupting shadow industry that sells, and sows, violence against its own people."
However, EA said that the decision to refuse to pay for licensed weapons was not related to controversy or the NRA's remarks, saying it was more a matter of free speech:
"The response from our audience was pretty clear," said Brown. "They feel the comments from the NRA were a simple attempt to change the subject."
"We're telling a story and we have a point of view," explained EA's president of labels Frank Gibeau. "A book doesn't pay for saying the word 'Colt,' for example."
EA is currently facing a legal battle over the unlicensed depiction in Battlefield 3 of an aircraft belonging to Bell Helicopter. EA has pre-emptively sued Bell, with a trial date now set for June, 2013.