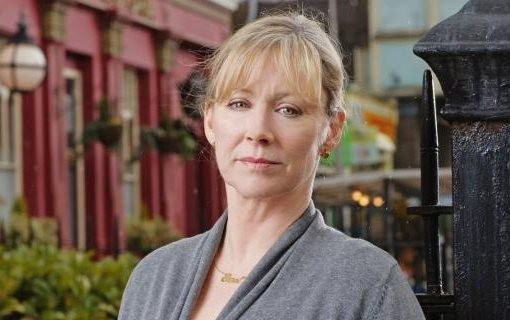 EastEnders has come under fire after one of its characters swore in an episode that aired before the watershed.
The BBC soap provoked online uproar when Carol Jackson, played by Lindsey Coulson, blurted out the expletive "bastard" at 7.58 on Thursday night (30 July).
She dropped the bomb during a heated exchange between her and brother Max when she visited him behind bars following his arrest for Lucy Beale's murder. After becoming frustrated she brands him a "complete and utter bastard".
Within minutes, viewers took to social media in their droves to express their outrage, insisting that the show is supposed to be a family programme.
"Nearly knocked my cup of tea over just then when Carol called Max a 'b*****d' on watershed Eastenders. Despicable." one critic said.
The watershed on television and radio starts at 9pm and lasts until 5.30am. During these hours broadcasters are not allowed to broadcast or show offensive language, sexual content or violence unless justifiable in case children are watching.
A spokesman for the TV watchdog has since revealed they had already received 29 complaints. He added: "We will assess these complaints before deciding whether to investigate or not."
Show writer Daren Little attempted to pacify the outcry by apologising to those offended. "Sorry if Carol's choice of words offended anyone in tonight's Enders. First time in a soap I've been allowed to write that word," he tweeted. His message has since been deleted.
But despite viewers branding the uses of the word as "despicable", the broadcaster defended the outburst insisting it "reflected her frustration".
A spokeswoman for EastEnders said: "We are always mindful of the time slot in which we go out. As our regular viewers will know, Carol has been pushed to her limits by her brother and her unusual outburst reflected her frustration."