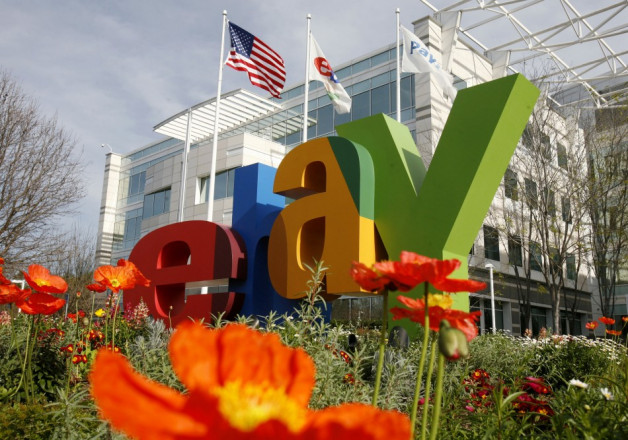 E-commerce major eBay recorded a strong growth in revenues for 2012 as the company's sales benefited from the increasing use of smartphones and tablets for shopping.
Total revenues for the fourth quarter of 2012 increased 18 percent to $4.0bn (€3.0bn, £2.5bn), compared to the same period in 2011. For the whole year, the company recorded a rise in revenue of 21 percent to $14.1bn.
"Mobile continues to rewrite the commerce playbook, and we continue to be a mobile commerce and payments leader," John Donahoe, eBay president and CEO, said in a statement.
"EBay mobile finished the year with $13bn in volume - more than double the prior year - and PayPal mobile handled almost $14bn in payment volume, more than triple the prior year."
As part of a turnaround initiative that began in March 2008, Donahoe has been pushing to generate more revenue from consumers shopping on tablets and smartphones. As a result, the company achieved 14 straight quarters of sales growth.
The company noted that its mobile commerce volume in 2012 was boosted by increased adoption of its mobile applications and increased engagement from product innovation. EBay had more than 4 million new customers in 2012 for its suite of mobile apps.
The mobile applications attract customers to the company's web-based marketplace and its digital payment service PayPal. EBay's revenue model involves charging a fee for each item sold on the marketplace and for each payment processed by PayPal.
On Cyber Monday in November, which is regarded as the start of holiday shopping season in the US, sales transactions on eBay's mobile applications more than doubled from the year before. Mobile payment volume via PayPal almost tripled on the day.
The internet retailer expects both mobile sales volume and PayPal payment volume to exceed $20bn in 2013 in line with increasing mobile penetration.
The frequency of shopping by mobile consumers is more than that of personal computer users, largely because they have their smartphones and tablets at hand a lot more of the time, eBay noted. In addition, mobile users tend to complete purchases more often than those using personal computers, according to the company.
"Mobile is quickly becoming the new normal, and we are leading this new way consumers shop and pay," Donahoe told investors in a conference call.