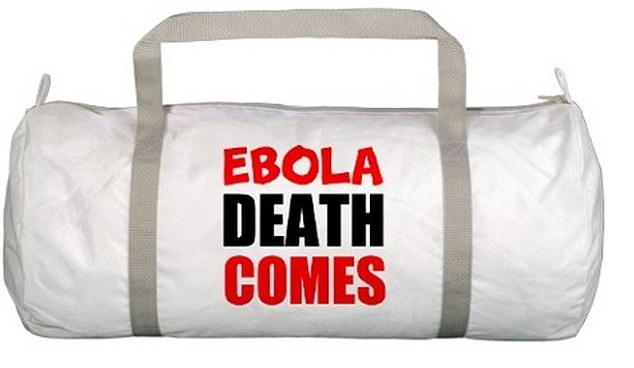 Ebola themed gifts are being touted as the must-have present for Christmas.
Despite reports that the deadly virus has claimed its first US victim and a Briton is suspected of having died after contracting the disease that has spread rapidly across West Africa killing thousands, traders are seemingly intent on making a profit from the pandemic.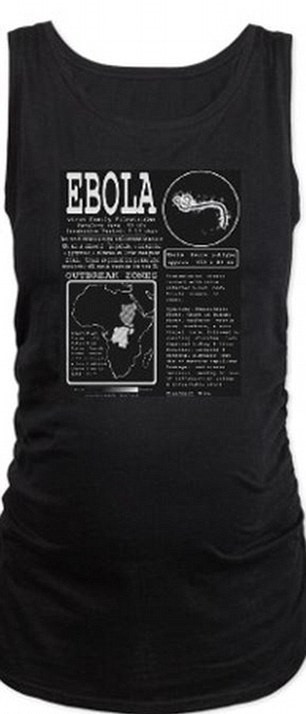 Cafepress.com
With 10 weeks to go until Christmas, online sellers are doing a morbid trade in Ebola-themed gifts.
Websites are inexplicably offering a range of Ebola inspired gifts from thongs emblazoned with 'Ebola' to gym bags bearing the grim words: 'Ebola death comes'.
Heart-shaped earrings have the Ebola virus structure coating the outside while pregnant women can adorn their baby bump with the Ebola maternity tank top.
The articles on Cafepress.com range from as little as $4 for an Ebola mug or bumper sticker to $50 for an Ebola zip hoodie.