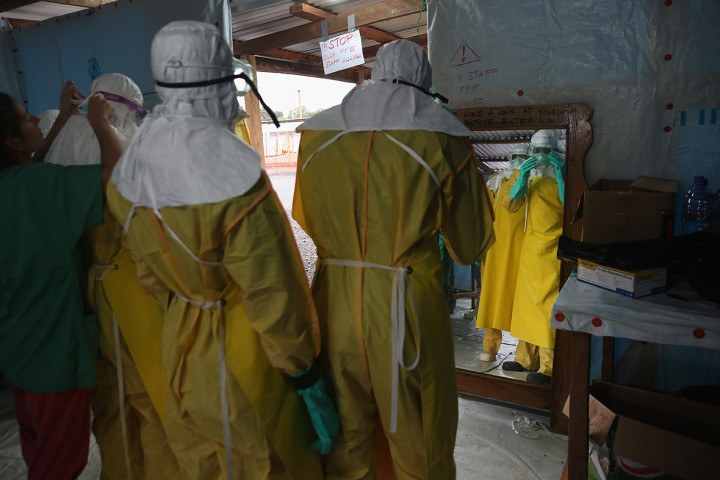 The UK will begin enhanced screenings for Ebola at Heathrow, Gatwick and Eurostar terminals on passengers returning from infected countries, Downing Street has confirmed.
A similar scheme has already started in the US, where five major airports are screening passengers for symptoms of the disease which has killed more than 3,800.
Newcastle's Port of Tyne previously confirmed all shipping stations in the UK have received information on Ebola and are monitoring ships for any potential signs of the disease.
The new testing would involve assessing passengers coming from Liberia, Sierra Leone and Guinea including their recent travel history, who they have recently come into contact with and where they intend on travelling to next.
A Downing Street spokesperson said: "The UK is continuing to monitor the outbreak of Ebola closely, including the protection of the UK against people travelling here who may be infected.
"Airport screening at airports in Liberia, Sierra Leone and Guinea has been in place for some weeks to ensure all passengers leaving affected countries are checked.
"Further screening has been kept under review throughout this period and advice from the Chief Medical Officer today is that enhanced screening arrangements at the UK's main ports of entry for people travelling from the affected regions -- Liberia, Sierra Leone and Guinea -- will offer an additional level of protection to the UK."
Chief Medical Officer Dame Sally Davies added: "Although the risk to the UK remains low, in view of the concern about the growing number of cases, it is right to consider what further measures could be taken, to ensure that any potential cases arriving in the UK are identified as quickly as possible.
"Rapid access to healthcare services by someone infected with Ebola is not only important for their health but also key to reducing the risk of transmission to others."
More than 3,800 people have died of Ebola during the outbreak, which has become the biggest in history.
The Ebola screening announcement arrived as news emerged that a British man suspected to have contracted the virus has died in Macedonia.