Honey Boo Boo star Anna Cardwell (also known as Chickadee) is allegedly selling an oil she claims can cure Ebola.
The eldest sibling of the Honey Boo Boo clan is reportedly desperate to find a way to make money since the show was cancelled.
The young star received a double blow to her bank account because as well as the show being taken off air, her mother Mama June spent her trust fund on convicted child molester Mark McDaniel.
The 20-year-old reality TV star signed up to be a spokeswomen with a company called Young Living Essential Oils and now has a link on her Facebook page promoting the company's product line, which includes the supposed "Ebola-blocking" oil.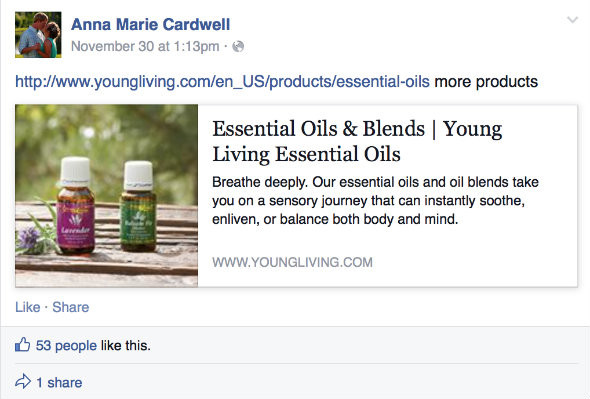 The FDA has reportedly contacted Young Living Oils and warned it not to make the Ebola claim or it could face legal action.
Cardwell also attracted criticism over the weekend for asking fans on GoFundMe to donate to what is essentially her daily living fund.
Following the backlash, the reality TV star issued an apology before quickly deleting the page.
"I'm deleting my fund me cause everyone thinks I'm money hungry," wrote Cardwell. "I have been thinking about everyone's opinions and I got a lot of [choices] and I have done [their] idea and I get the s*** end of the stick."
Here Comes Honey Boo Boo was cancelled in August after Mama June reportedly began dating McDaniel, who Cardwell claims molested her as a child.
The latest season of the show had already been edited and was ready to air but the network decided to not show any of the episodes.
Cardwell and the rest of the family will reportedly receive their full salaries for the unaired season.