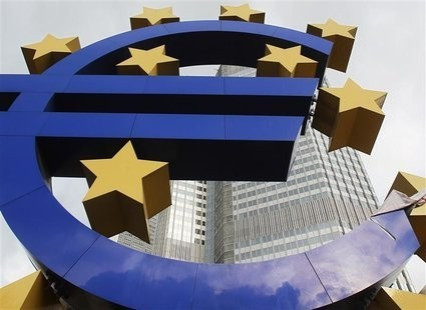 The European Central Bank (ECB) could lower interest rates further and provide the banking system with more liquidity, ECB Executive Board member Benoit Coeure said on 9 November.
Coeure's comment comes after the central bank cut its main interest rate to a record low, following dismal economic data. On 7 November ECB cut the interest rate on the main refinancing operations of the Eurosystem to 0.25% from 0.50%.
"We can still cut interest rates if needed, and as we said clearly last Thursday we can provide liquidity to the euro zone financial system if needed to ensure they don't have problems refinancing," Coeure said on France Inter radio.
"All that's possible, but what counts is that the banks transmit the decrease in the cost of refinancing to the economy," Coeure added.
Despite the fall in the inflation rate, the eurozone is not headed for deflation, according to economists at Germany's Commerzbank.
Commerzbank Corporates & Markets said in a note to clients: "Despite the fall of the inflation rate below 1%, the Eurozone is not heading for deflation. It is more rather the case that the effects of many tax increases have dropped out of the year-on-year comparison recently and food and energy prices have barely risen any further".
"The core inflation rate has been moving sideways at a low level since mid 2010 amid the weak economy and internal depreciation in some countries. This is unlikely to change for the time being. The inflation rate should have reached the bottom and it will probably stay at around 1% in 2014", the German bank added.
Disappointing Data
Purchasing managers' index (PMI) data from Markit this week showed that factory and services activity across the Eurozone slowed in October.
Markit's Eurozone Composite Purchasing Managers' Index (PMI) of activity in the manufacturing and services sectors slipped to 51.9 in October from 52.2 in September.
Meanwhile, the European Commission forecast on 5 November that Eurozone unemployment would remain near its record high of 12.2% for the next two years, amid sluggish economic growth.
Preliminary data from the Eurozone's statistics office showed last week that inflation unexpectedly dropped to 0.7% year-on-year in October, the lowest for nearly four years.
Together, the readings point to a stuttering economic recovery in the 17-nation bloc and warranted an ECB rate cut.
The eurozone stepped out of its longest recession in history after growing at a faster-than-expected pace in the second quarter this year.
According to the European Union's statistics office Eurostat, the 17-nation bloc's economy beat analysts' expectations and expanded by 0.3% in the three months to June this year.