Eddie Alvarez has revealed that he will be disappointed if he "just wins" at UFC 211 against Dustin Poirier.
The former lightweight champion has not fought in the octagon since losing his title in a one-sided defeat to Conor McGregor at UFC 205.
Still ranked number three in the lightweight rankings, Alvarez was hoping to get a high profile fight, with rumours that he was reportedly offered as a potential opponent to Nate Diaz in February.
In the end, the former Bellator champion had to settle for Dustin Poirier, who was fresh off a win over Jim Miller at UFC 208 with a bout between the two confirmed for the American Airlines Center in Dallas, Texas on 13 May.
With the fight scheduled for the pay-per-view prelims, it is a huge fall from grace for Alvarez. He was in the main event of the UFC's first show in Madison Square Garden just six months earlier. And, that is why the 33-year-old plans on making a statement at UFC 211.
"My intention is not just to go out there and win," he told BJPenn.com. "If I just win I will be disappointed. If go out there and earn a decision I will disappointed. I need to do it in a fashion that I have been training for."
"I have been sparring and competing at a certain level of intensity so that I can go out there and not only dominate but finish my opponent. You know, I think that when I came in to the UFC I was so fixated on just winning that it ended up being all I was doing. I was just winning.
"I wasn't fighting like myself. I wasn't taking the proper risks that I should be taking. It was really kind of holding me back. So now, against Dustin, I definitely won't be happy if I just win. I need to get this done in a way that sends a statement. So that is exactly what I am planning for."
Alvarez also maintained that he has no regrets over his performance against McGregor but did admit that he was not as focused as he should have been.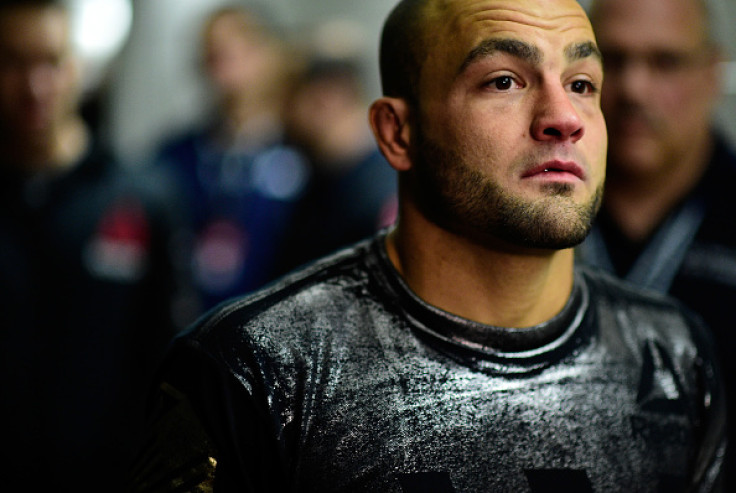 "I wasn't as focused as I should have been," he explained. "I took a shot and ended up losing the fight. It is as simple as that. I don't want to make it anything difficult or more confusing for myself or anyone else. I lost. I lost the fight. I've lost fights in the past. But I have never lost two in a row. Ever. And I never will!"
"When I make a mistake it angers me and it gets me disappointed enough to the point where I put on a serious performance the next time around. So that is where I am at right now. I'm frustrated with the way I fought last time out, so now this opponent will have to pay."