Jose Aldo claims he is now over Conor McGregor and does not think about his 13-second loss to him at UFC 194 in December 2015.
When Aldo (26-2 record in MMA) faced McGregor, he was the featherweight champion who was unbeaten for over a decade, having run through the division with ease.
However, his reign ended just 13 seconds after the bell rang as the Irishman knocked him out with a left hook that sent shockwaves across the combat world.
Aldo had asked for a rematch repeatedly. However, McGregor went on to face Nate Diaz twice before winning the lightweight title against Eddie Alvarez.
Meanwhile, Aldo won the interim featherweight title by beating Frankie Edgar at UFC 200 before being reinstated as champion after McGregor was stripped off the belt.
While Aldo will definitely go down as one of the best fighters in UFC history, the McGregor loss will always taint what was been an impressive career for the Brazilian, with no chance as of now, of a redemption.
However, the 30-year-old claims he is not thinking of a rematch anymore and that he only hears McGregor's name when the media brings it up.
"He's [McGregor] not everywhere – it's people who say that," Aldo said, as quoted on MMAJunkie. "To me, it sucks. I don't even answer because this has nothing to do with me. My career is going somewhere else. If he didn't want to fight me, too bad. It's his problem. I'm the champion again. I'm going to do my first defense again."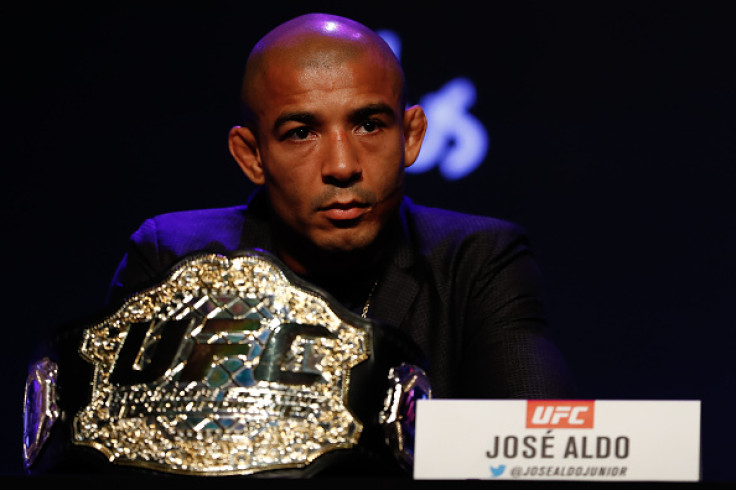 "I'm going into my second fight since that one to me. So to me, it doesn't matter what he's doing or anything. The only time I remember it is when you guys ask me. (It's) always the same."
Aldo is set to take on interim featherweight champion Max Holloway at UFC 212 in a bout that will unify the titles on 3 June.