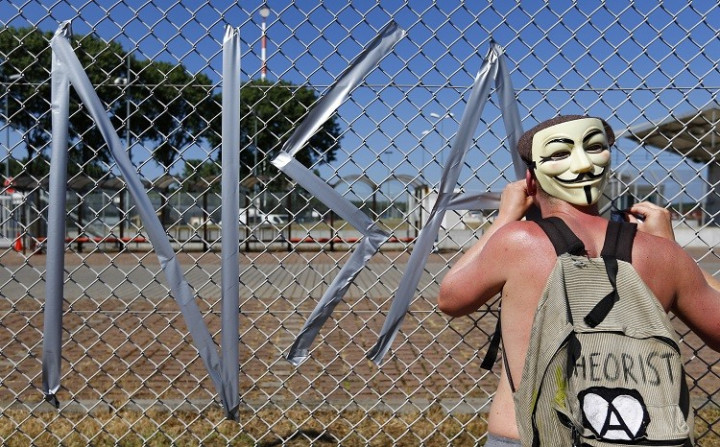 The US National Security Agency spied on Indian diplomats in the Washington embassy and at the United Nations headquarters after planting high-tech bugs inside the offices.
According to a report by India's The Hindu newspaper, which collaborates with the Guardian reporter Glenn Greenwald in unravelling the secrets inside the files leaked by former NSA contractor Edward Snowden, computer hard drives and telephones at these locations were also breached.
The US agency might have gained access to "vast quantities of Internet traffic, e-mails, telephone and office conversations and even official documents stored digitally," the report said.
The damning revelation of outright spying on some of the world's most politically sensitive areas could create further diplomatic unease for the US.
US President Barack Obama is expected to meet Indian Prime Minister Manmohan Singh when he arrives in New York for the UN gathering.
The US had earlier said that the NSA's surveillance activities were limited to intelligence gathering to pre-empt terrorist strikes, but the latest revelations suggest the NSA had other plans as well.
Spying on India
A series of reports by The Hindu newspaper has revealed that India ranked highly in the spying agenda for NSA's Prism programme.
The newspaper reported that the Prism programme picked up content from India's nuclear and space interests and tapped into the servers of India's tech giants, which provide services such as email, video sharing, voice-over-IPs, online chats, file transfer and social networking services.
The paper also reported that the NSA might have accessed the domestic networks of Indian mobile operators.
The Hindu report said various electronic snooping devices such as Lifesaver, Highlands, Vagrant and Magnetic were used by the NSA at strategic locations. For example, Lifesaver facilitates imaging of computer hard drives while Vagrant collects open computer screen data. Magnetic collects digital signals while Vagrant collects data from bugs or implants.
"The NSA document doesn't say when and how the bugs were implanted or how much of data was lifted from Indian offices, but all of them were on the "target" list for more than one type of data collection bugs," the report said.
The Lifesaver bugs planted inside the office of India's permanent representative to the United Nations in Manhattan could have sent to the NSA "copies of everything saved on the hard drives of office computers, to Vagrant, which can pick data straight from computer screens."
The newspaper said the NSA activity "reveals a scary scenario of breach of official secrecy of Indian missions and violation of privacy of Indian diplomats and other staff."