The death of Elisa Lam is to be made into a supernatural thriller called The Bringing, sparking outrage and disgust among critics of the project.
Lam, a Chinese Canadian student, mysteriously disappeared from the Cecil Hotel in Los Angeles in February last year only to turn up in the water tank on the roof weeks later.
Her disappearance was brought to worldwide attention after footage of Lam behaving strangely in the hotel lift went viral.
The film showed the 21-year-old University of British Columbia student apparently hiding from an unseen person and gesticulating widely, despite appearing to be completely alone.
Lam's body was found in the water tank on top of the roof, which guests had been drinking from and cleaning. The discovery was only made after a number of complaints from guests about the water pressure.
According to the South China Morning Post, the film The Bringing, written by brothers Brandon and Phillip Murphy, has been condemned by many, who say it is insensitive and too soon after her death.
The film, dubbed a supernatural thriller "based on true events", follows a private investigator who uncovers the "dark supernatural history" of the Cecil Hotel, which was highlighted by many media outlets following her death.
The Cecil Hotel's dark past includes murders, suicides and unexplained deaths, including Pigeon Goldie Osgood, a retired telephone operator who was found raped and murdered in her hotel room in 1964. Her death remains unsolved.
It also emerged serial killer Richard Ramirez, known as the Nightstalker, lived at the Cecil Hotel for several months in 1985.
Critics say the film is a tasteless attempt to profit from Lam's death only a year after her body was found.
The rights to the film were brought by Sony Pictures and details were announced at the end of February. The Murphys sold the script to Sony for $300,000 (£180,000), with a further $700,000 if the film gets produced.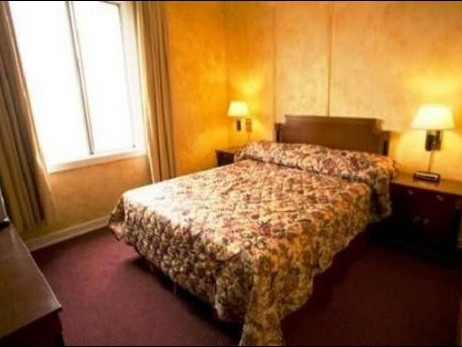 Lam's death was ruled as accidental but her parents have lodged a wrongful death lawsuit.
Despite this, The Bringing describes her death as a "mysterious murder". Condemning the project, one friend of Lam told Deadline.com: "Hollywood looks like they're trying to capitalise on it while it's fresh."
Another user posted on the website: "Girl has only been dead a year-and-a-half and people are already trying to make a profit off her. Classy. Way to break into the business, boys."
Another person suggested Lam's parents sue Sony: "They [the Murphys] don't automatically have the right to exploit the woman who died with a fictional supernatural scary movie story and unless they make a deal with her family for rights they are liable for a lawsuit and I think they will be sued over this."
The Murphy brothers and Sony have not responded to criticism of The Bringing.