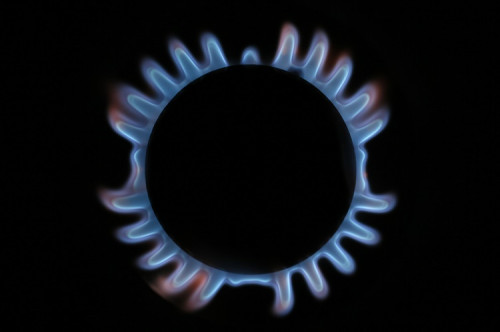 One of the most senior members of the Co-operative Energy group has slammed price comparison websites for having a negative influence on bill hikes due to the amount of commission they receive with each customer switch.
Speaking at a UK conference, Co-op Energy's group general manager Ramsay Dunning said companies such as Energy Helpline, uSwitch, and MoneySupermarket.com ends up driving up prices because the hefty commission they receive ends up bloating users' bills instead of creating competition.
"It's time all the advertising costs and fat profits were returned to hard pressed households," said Dunning.
"There is a lot of money spent through the comparison websites - because they charge companies likes us and the Big Six and independents a rate of commission.
"If that rate was a lot lower, or non-existent, the bills to customers would be lower, because our costs would be lower."
Dunning's scathing remarks follow data that shows that Co-op Energy gained 60,000 customers in the nine months through to the end of last year after using price comparison websites.
However, while Dunning would not divulge how much the websites received in commission as it was commercially confidential, he has called for full disclosure to the public so they understand how these companies make money.
Customer Switches
The Department of Energy and Climate Change has revealed that almost five million gas and electricity accounts switched in the year through to the end of September 2013.
Meanwhile, one of Britain's biggest price comparison websites, Moneysupermarket.com revealed this month that it received a 200% surge in 'energy provider switching' revenues after the UK's Big Six gas and electricity companies unveiled major price hikes.
According to the group's latest trading statement, revenues from energy switching were particularly strong and were nearly 200% ahead boosted by the energy price rise announcements early in the fourth quarter.
"MoneySuperMarket had a strong second half thanks chiefly to our ability to help UK householders beat the autumn energy price hikes with both MoneySuperMarket and MoneySavingExpert helping more people switch their energy supplier than ever before," said Peter Plumb, CEO of MoneySuperMarket.com Group.
"We welcome the recent Competition Commission announcement that aims to stop those of our competitors who have been actively trying to prevent us from delivering our 'best price' strategy to our customers."
Meanwhile, Moneysupermarket's board confirms that it expects full year revenues to increase around 10% to £225.5m (€270m, $371m) from £204.8m in 2012.