England manager Roy Hodgson has spoken of the difficulties that the players and fans will experience when they travel to Brazil for the 2014 World Cup.
Hodgson has yet to begin the qualifying campaign with England but he has already visited Brazil in order to see the conditions that players will have to adapt to in the vast South American country.
The highly experienced international manager has warned that the conditions will make it extremely difficult for players to adapt to varying conditions.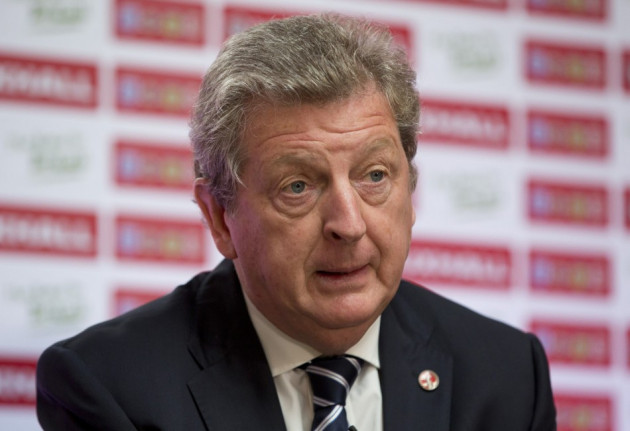 "As far as Brazil is concerned there is going to be a major logistical problem. It's a vast country and there will be enormous difficulties for the teams that qualify, according to where they're drawn," said Hodgson.
"You've got to remember, it's the Brazilian winter, so it's not going to be a particularly sunbathing time unless you happen to find yourself in Rio, If you're down in Porto Alegre, you'll going to need a fur coat because it snows and temperatures reach single figures, certainly, and maybe even sometimes lower.
"If you find yourself in Manaus then you won't be sunbathing but you will find 45,even 50 degrees of heat and plenty of mosquitos as well being near the Amazon jungle."
During Euro 2012 England stayed in a basecamp in Krakow and then flew to their games, however, Hodgson has warned that it will be difficult to secure privacy in Brazil.
"There are going to be enormous logistical problems," added the former West Brom boss. "I went on the third visit that the FA had organised and the major problem at the moment is that the local organising committee and the management of FIFA haven't yet come to a definite decision which training ground will be paired with which hotel.
"That is very important to the team as you don't really want to be necessarily choosing a hotel with a training venue you don't like and vice-versa.
"The type of hotels that you're likely to stay in won't be the sort of hotels that national teams like to stay in, where you can essentially commandeer a hotel and fashion it to your requirements.
"There will be 50 floors with major conference rooms and it'll be very difficult to get the type of privacy that national teams prefer, if they can get it, when they go to major tournaments."
Despite come of the negative comments, Hodgson did admit that he was looking forward to the tournament being held in a country that has such a rich history when it comes to football.
"The fact that it's Brazil, we can't deny adds some spice to this tournament because it is such a major footballing power and has been for so many years. It's a country which is totally dominated by football.
"They're also known, of course, for their carnivals and party atmosphere which is something that the supporters will be a lot keener to go to Brazil than perhaps some other countries that are occasionally chosen to be a World Cup venue."
Roy Hodgson was attending a Vauxhall Road to Brazil event with the three other managers of the Home Nations