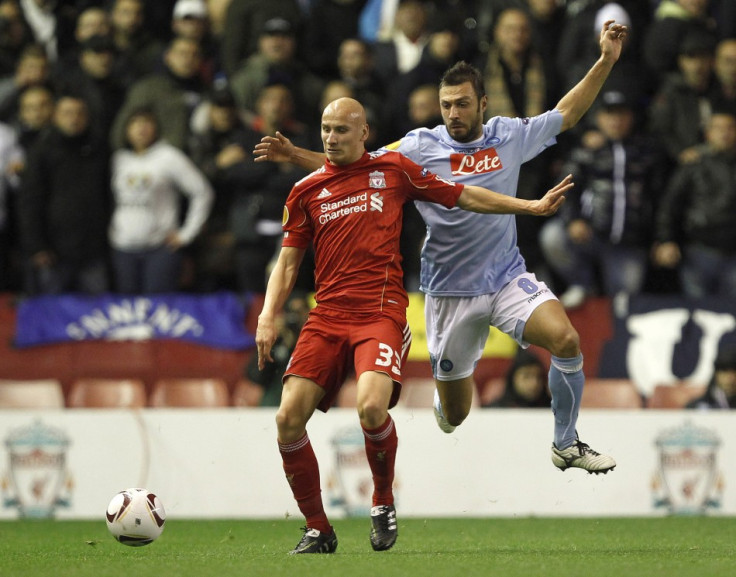 Jonjo Shelvey says he couldn't be happier to be back at Liverpool, with the England Under 21 international being given his first start for the club since returning from a loan-spell at Blackpool at the weekend.
Shelvey showed he has the potential to be a future Engilsh talent against Aston Villa, with the 19 year old providing assistance in front of goal, particularly in the 11th minute when Craig Bellamy put the Reds up 1-0.
And while the win has given Liverpool a huge boost in their pursuit of a Champions League spot next season, Shelvey says he couldn't be more grateful to Kenny Dalglish for offering him the chance to prove himself in the squad.
"It was good to get the shout to play and hopefully I repaid the gaffer with the performance and I hope I'm worthy of starting the next game and hopefully kick on from here," he said, as reported by the Daily Mirror.
"He has put a lot of trust in me, and I thank him for that, but I feel I've deserved the chance to start a Premier League game.
"I have done now and feel I took the chance. Kenny said I did well so hopefully I can start on Wednesday [against Blackburn].
"Obviously it is a tough job with the amount of internationals that are there.
"I've just got to take it day by day and train at my best and hopefully that will be good enough."
Shelvey revealed that it was he who wanted the loan spell at Blackpool, in order to keep improving on his skills so he could become a starter at Liverpool. And it appears to have worked, with the former Charlton star showing his worth at the weekend.
"I asked Kenny if I could go away and get a few games and match fitness," he explained. "He came up and watched a few games at Blackpool and I think in the ones he watched I didn't perform very well!
"That's the way it goes, but I did enjoy my time there and it's given me the confidence to come back to Liverpool and fight back for a place.
"There is nothing worse than training all week and not playing on a Saturday or a Sunday. I didn't want to come back and just play reserve football.
"I'm nearly 20, I want to play football and there's nothing better than to do it for Liverpool."