As I sat watching England struggle to string two passes together against a workmanlike Ukraine, I couldn't help but feel just a little sad. When had it all become so much like hard work to force myself to sit through 90 minutes? When was the last time I was genuinely excited by an England performance?
As I sifted through the memory banks, desperately trying to remember a display that led to me feeling anything other than apathy, I couldn't help but keep coming back to one game some 12 years ago.
Perhaps it was my youthful exuberance, or the fact that I was watching the game in Ibiza surrounded by the stereotypical Brits abroad, but England beating Germany 5-1 back in September 2001 was the last time I remember feeling genuinely excited about the prospects of an England side.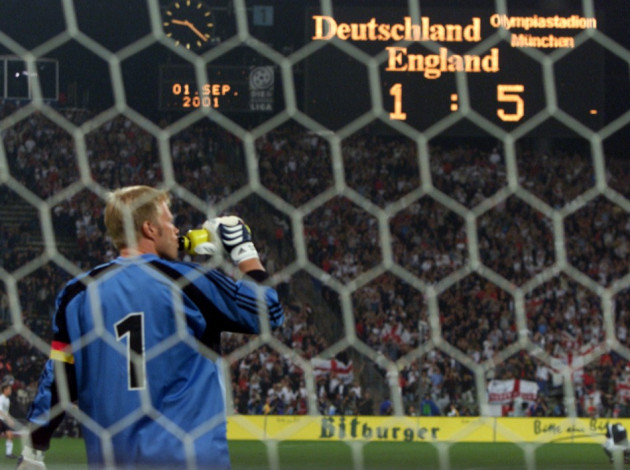 It was not just the result on that day, though that certainly helped; it's not every day you can genuinely gloat in front of holidaying Germans. But more than that, this was a team full of potential. Steven Gerrard was a crusading midfielder just starting to show his potential; Michael Owen was terrorising defenders with his sheer pace and natural finishing ability, while in defence we had two naturally gifted footballers in Rio Ferdinand and Ashley Cole.
That side also featured Paul Scholes, David Beckham and Gary Neville, a trio who were at the heart of everything that was good about England. Their success at Manchester United made them greedy for international glory.
I remember jumping off my chair when Gerrard fizzed his shot past Oliver Kahn to hand England the lead on the stroke of half-time and I was delirious by the time Emile Heskey made it five. I remember the jubilant faces of Sven Goran-Eriksson and Steve McClaren on the bench, and I was left so full of hope that we could actually do something at the World Cup in Japan and South Korea.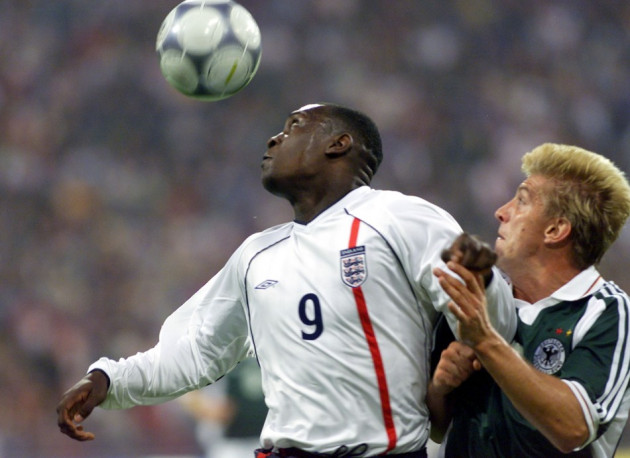 It is a far cry from the lasting image of last night, Roy Hodgson sat solemnly on the bench with his face in his hands. The England boss seemed to age in front of our very eyes as even the great hope of English football, Jack Wilshere, found passing to a teammate about as easy as passing gallstones.
There was little to enjoy in Kiev as England looked increasingly blunt in attack. They was no incisiveness, and Theo Walcott appeared to lose all confidence in his own ability as he continually picked the wrong pass or ran down a blind alley.
Kyle Walker's positioning was horrible throughout and in fact watching his performance left me crying out for some nitrous oxide, just so I could at least have a smile on my face and a brief laugh.
Perhaps what made it worse was that this was meant to be a positive result. It meant England remained one point clear of the top of the group, but at the same time they do so having only beaten San Marino and Moldova.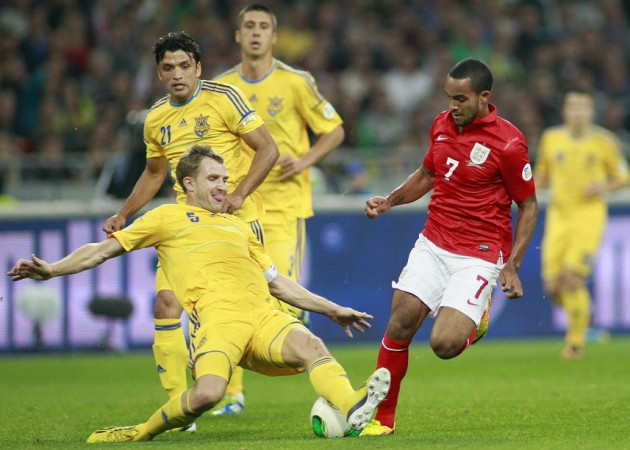 Had you told Gerrard or Cole, two of the country's finest players of the last decade, back in 2001 that England would call drawing with Ukraine, Poland and Montenegro a success, they would have probably done a Hodgson and held their face in their hands.
England now have two games to secure their place in Brazil. Let's pray they can find some style in qualifying for the World Cup, just to bring some excitement back to watching the national team. We may be bereft of genuine world-class talent but surely we can produce better football than the turgid dross that on Tuesday night in Ukraine.
I just pray that in the next two games against Montenegro and Poland, Hodgson can finally breathe some life into a squad dying a slow and painful death. Perhaps the bright lights and samba beat of Brazil can act as a catalyst to the players. But if all that fails then at least I can put on my headphones and listen to The Business and their 2001 classic "England 5-Germany 1".