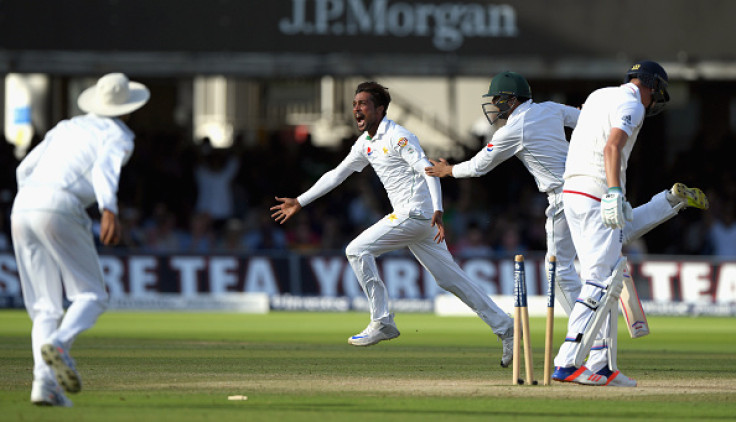 Mohammad Amir's return to Lords six years after his role in spot-fixing was the talk of the town with many criticising his comeback. The left-arm bowler had a decent outing, with match figures of 3/104. While the figures will not grab eyeballs, they would have been better if not for a pathetic fielding display by the visitors in the first innings.
However, he had the final say in the match, taking the last England wicket of Jake Ball in the second innings to give Pakistan a 75-run victory. This prompted skipper Misbah-ul-Haq to claim that his role in the win could be the start of a new life.
"That was a special moment for him and that could be the start of a new life. I hope he will perform like that, and prove to everyone and be really a good man now, a good cricketer and a good human being. He's so lucky to get another chance. And I think now it's a new life for him and a new start," he said during the post-match press conference.
The 24-year-old received a loud applause from the Lord's crowd for much of the game except for a few isolated boos. It may not be the same in the second test which takes place in Manchester, where Australia's Mitchell Johnson and David Warner were jeered in the 2013 Ashes test.
Misbah, however, is certain that his winning moment at Lord's would have given him the required confidence to take whatever abuse is hurled in his stride. What will also help is that the next two tests will be played on pitches that will suit his forte which is swing bowling.
"He will get better because sometime there is some sort of mental blockage, here especially at the venue. That obviously comes into your mind. Now it's over, he can really be more effective for the Pakistan team," he added.
The second Investec test is scheduled to take place on 22 July (Friday) at Old Trafford.