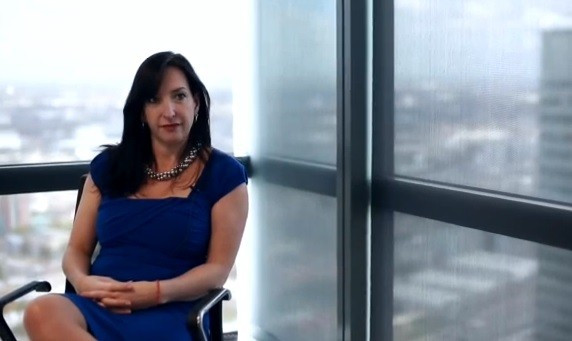 Meritocracy and quotas have not helped women gain the top jobs in the FTSE 100, according to the National Entrepreneur Awards' Entrepreneur of the Year.
Speaking to IBTimes TV, the managing director of courier Diamond Logistics, Kate Lester revealed her secrets to business success and spoke about gender equality.
So far, her company has reported growth of between 60% and 90% month-on-month with an increase in profits from £1,000 to £150,000 over an 18 month period.
With Burberry's Angela Ahrendts departure to tech giant Apple, there are now only two female chief executive officers in the FTSE 100 index (Alison Cooper at Imperial Tobacco and EasyJet's Carolyn McCall).
Lester argued that companies are considerably more stable and more viable if they have women at the top.
"There's going to be a demand led by investors, where they're going to ask for a certain percentage of women on FTSE 100 Boards," said Lester.
"Meritocracy and quotas haven't worked so, now when it's the shareholder demanding it, we're going to see an appropriate balance. It's about time the FTSE 100 took note."
For the full interview, check out IBTimes TV or the video on the top right hand side of this page.