Police in Essex investigating the suspicious death of Southend woman Angela Millington have revealed chilling new information about her body which washed up on a beach on Foulness Island in 2014. It has emerged that Angela's face was covered with a gaffer tape mask — but it is still unclear if the mask was applied before or after her death. A £10,000 reward has been offered for information which leads to the conviction of whoever was responsible for her death.
Angela, who was well-known on the streets of Southend, disappeared in February 2014. Four months later a body was discovered by ramblers washed up on Foulnest Island, though it was not identified as Angela for another month. Two men were arrested and questioned in connection with the death but to date no-one has been charged, according to The Echo.
Essex Police Investigating officer DCI Simon Werrett said: "We know Angela lived a chaotic lifestyle, at some times she lived with her partner in Southend and other times she then moved back to live on the streets, mainly down Southend High Street. We know from people we have spoken to she was last seen around the end of January and beginning of February at night by the street pastors.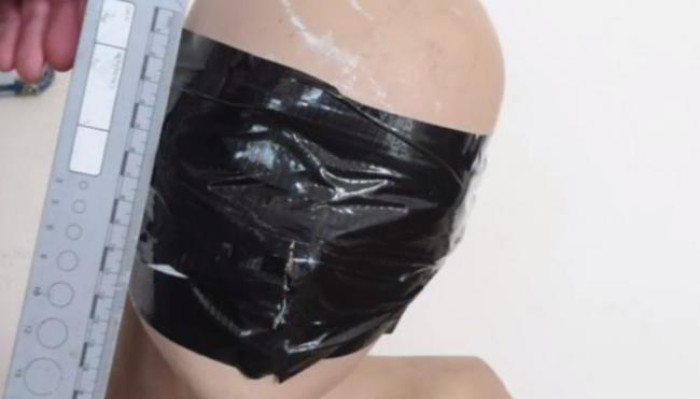 "We still don't know how she died. We've got only skeletal remains, what was found near her was a mask of gaffer tape around her face. We don't know if it was before or after death it was put on. What we do believe, because of where we found it and the security there, the likely option is that she went in to the sea, somewhere along the seafront and the tide has taken her around to Foulness."
Anyone with information about Angela's death can call Essex Police on 101, or the charity Crimestoppers in confidence on 0800 555 111 (freephone).