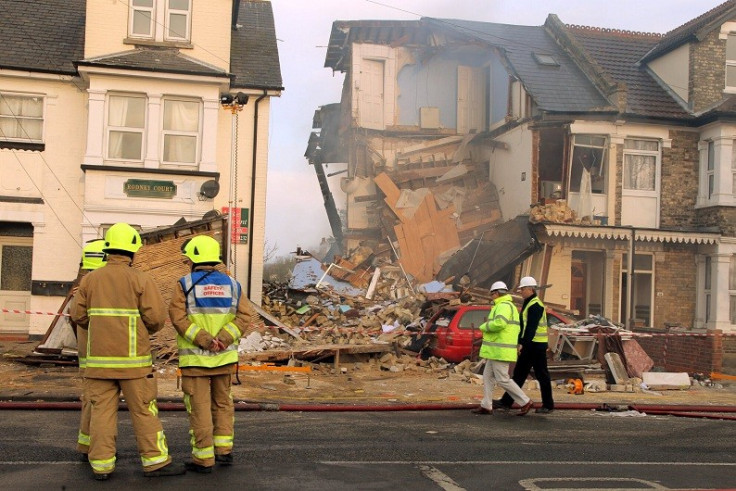 Essex firefighters saved six people from a house in Clacton, Essex, which collapsed as a result of a suspected gas explosion.
One man was rescued from the rubble and a woman was found trapped in part of the house that was still standing after firefighters used a rescue dog and a special camera equipment that scanned the rubble for two hours.
A further four people were helped down from the roof.
All six were treated for injuries. One woman was admitted to hospital with serious burns.
A spokesman for the fire service said that all residents of the family home were accounted for. Sixty people were evacuated from neighbouring properties.
Forty firefighters worked through the night to contain the blaze.
Neil Holloway, an assistant divisional officer with Essex Fire and Rescue Service, told the Telegraph: "When crews arrived they were faced with a house which had almost totally collapsed.
"It is extremely lucky that no one has died here and it is testament to the skill of firefighters and the search and rescue team team that everyone has been rescued alive.
"This has been a complicated and difficult job but firefighters and the urban search and rescue team have done an excellent job."