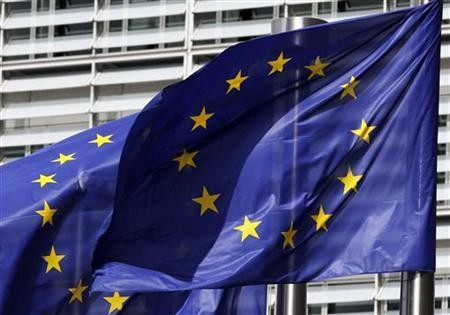 A legal document has revealed that the European Union agency that is aimed at having the power to shut or salvage failing banks violates the blocs treaties.
According to a group of legal advisers in an opinion document, the new agency should not have such wide discretion over thousands of EU banks.
"The legal service considers that the powers which would be conferred by the proposal on the board... need to be further detailed in order to exclude that a wide margin of discretion is entrusted to the board," said the statement.
In July this year, Eurozone leaders discussed whether it was possible to establish a new group to either salvage or shut beleaguered banks with a €70bn (£60bn, $90bn) war chest at its disposal, after pledging to protect the taxpayer from rescuing financials in the future.
Supporters of the proposed agency say that the new authority would be supervised by European Central Bank (ECB) when it decides whether to wind down or revamp troubled lenders.
They add that the new board would have authority over all 6,000 banks in the Eurozone.
The agency was tipped to start at the beginning of next year but it was now been delayed until the end of 2014.
Protecting the Taxpayer
In June this year, the EU sealed a deal to protect taxpayers from the cost of future bank bailouts by forcing investors and wealthy savers to share the burden.
A day later, EU leaders signed a number of deals on a banking supervisory resolution and the long-term Eurozone budget, including the new blueprint for rescuing troubled banks.
However, there is strong opposition from Germany, which fears it could stump up most of the costs from bailing out the banks under new proposals. It is also heavily reluctant to surrender autonomy to an independent agency.
The Eurozone already has a rescue fund called the European Stability Mechanism which is aimed at severing the 'doom loop' of funding between bank and state.
The opposition says that the 'resolution board,' which would execute bank wind-downs, should be forbidden from imposing bank bailout or closure decisions on countries, if that would result in a bill for that nation's taxpayer.