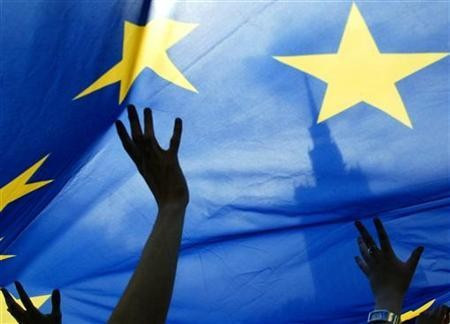 The European Union is preparing to debate new legislation which would make large savers, rather than all taxpayers, responsible for funding bank bailouts.
On Friday, finance ministers aim to forge new rules to determine who would be financially responsible for a bailout, as well as how to shut down banks without causing widespread panic.
"The costs of future restructurings can't be wished away. We need a mechanism to shift the burden away from taxpayers," said a senior EU official involved in the talks to reporters in Luxembourg, where the meeting is being held.
The draft EU law that will form the basis of discussions recommends that shareholders, then bondholders, then depositors with more than €100,000 (£85,090, $132,464) will be in line to lose their investments.
However many countries are divided on the heavily unpopular move, which will see big savers losing all their cash should the bank they deposit with face financial ruin.
Between 2008 to 2011, the EU spent the equivalent of a third of its economic output to save its banks, which faced defaulting under the weight of the sovereign debt crisis.
Countries such as Britain and Ireland plundered taxpayer cash, while the Troika - the International Monetary Fund, European Union and European Central Bank - said it would bail out beleaguered countries such as Cyprus, if it raided bank deposits to adhere to strict rescue package terms.
France is worried that imposing losses on depositors will prompt a bank run. However Germany, the Netherlands and Austria are in favour of the move and want regulations to be applied in the same way across all 27 EU countries.
"We must act now while we still remember the crisis," said Erkki Liikanen, a member of the European Central Bank's governing council, before the meeting.
Joerg Asmussen, the German member of the European Central Bank executive board, added that "some flexibility might be necessary, but it shouldn't be too much."