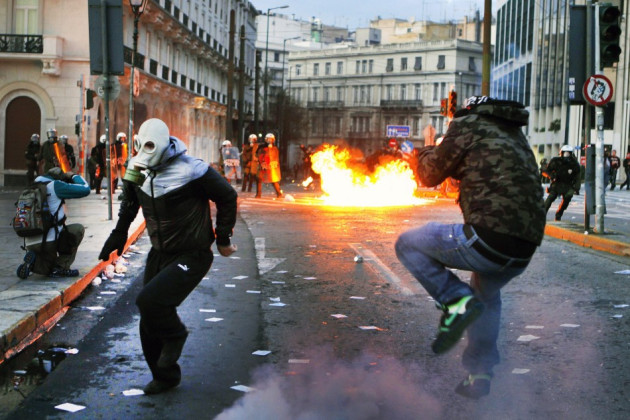 The European Union faces the highest risk of social unrest, such as strikes and riots, than anywhere else in the world as the gap between rich and poor widens.
According to the International Labour Organisation (ILO)'s annual World of Work Report, the EU is the most likely in the world to endure more strikes, work stoppages, protests, riots and demonstrations, in the aftermath of the 2008 financial crisis.
"[The EU's risk] is highest among the EU-27 countries - it increased from 34% in 2006 to 2007 [then to] 46% in 2011 to 2012," said the report.
"Overall, the risk of unrest in the EU is likely to be due to the policy responses to the ongoing sovereign debt crisis and their impact on people's lives and perceptions of well-being."
However, as with most of the Eurozone's problems, the risk is not evenly spread across all countries.
The countries in the EU with the highest risk of social unrest are Cyprus, Czech Republic, Greece, Italy, Portugal, Slovenia and Spain.
These countries have some of the highest unemployment rates in the EU. Greece's youth jobless rate stands around 65% while in Spain the percentage of young people without a job hovers around the 60% mark.
Meanwhile, countries that have experienced improvements to employment rates and economic stability has reduced it's risk of social unrest since 2010.
These countries are Belgium, Germany, Finland, Slovakia and Sweden.
United Nations Agency ILO highlighted how the number of people in work is a key factor in how to mitigate social unrest risk.
Governments that installed employment-boosting policies, such as Latin America and the Caribbean, the risk fell.