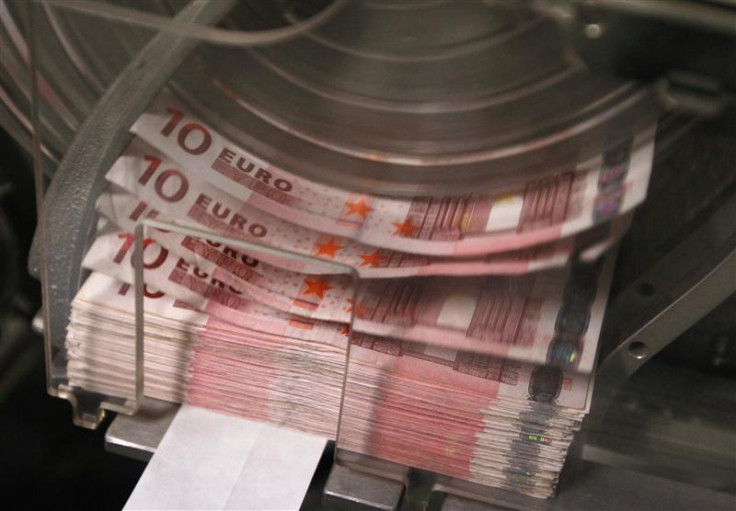 Euro slipped on Friday and headed for the first weekly loss in the month as there has been no remarkable progress in the Greek-EU bailout debate, while worse-than-expected manufacturing PMI from the region weighed on the single currency.
EUR/USD traded at a low of 1.1303, an eight-day low, from the previous close of 1.1359. On the week, the pair was 0.83% down at the day's low.
Markit Economics released preliminary estimates for February Eurozone PMI for manufacturing as well as services on Friday. Data showed manufacturing conditions did not improve as expected, while services numbers surprised on the higher side.
French manufacturing PMI fell to 47.7 from 49.2 in January while analysts had been expecting a rise to 49.5. German reading was 50.9, unchanged from the previous month, but trailing market forecasts near 51.5. For Eurozone on a whole, the index stood at 51.1 as against the consensus estimate of 51.5.
On the other hand, the French services PMI rallied to 53.5 in February, from 49.3 in January and compared to market expectations of 49.8. German index rose to 55.5 from 54.0 and Eurozone number to 53.9 from 52.7 while consensus estimates were 54.2 and 53.0 respectively.
In addition, German year-on-year producer price deflation deepened to -2.2% in January from -1.7% in the previous month while the monthly rate improved to -0.6% from -0.7% though trailing market expectations of -0.4%.
Greece has made every effort to reach a mutually beneficial agreement with its euro zone partners, but will not be pushed to implement its old bailout programme, its government spokesman said on Friday, Reuters reported.
On Thursday, Germany rejected a Greek proposal for a six-month extension to its euro zone loan agreement, saying it was "not a substantial solution" because it did not commit Athens to stick to the conditions of its international bailout.
Data later in the day showed Italian CPI inflation rate falling to negative territory as expected and Greek trade deficit narrowing to €0.870bn from €0.997bn. The single currency improved its position to 1.1350 after the latest data.