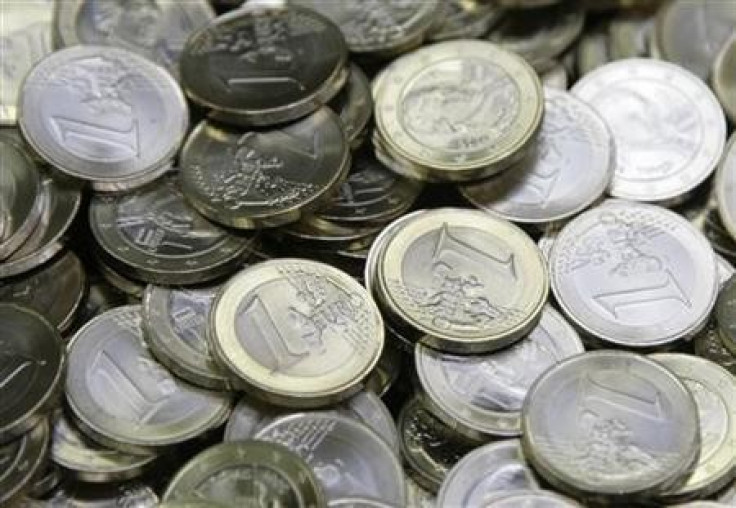 Euro rose to a one-week high against the dollar helped by weak US retail sales data and better than expected German gross domestic product data, even as the market awaits GDP numbers from elsewhere in Eurozone and for the region on a whole.
EUR/USD traded at a high of 1.1441, its highest since 6 February, and off the previous close of 1.1410. The pair had shrugged off the weaker than expected German price rise data on Thursday and rallied more than 100 pips on disappointing US data.
US retail sales fell 0.8% on month in January compared to the December reading of -0.9% and the market consensus of -0.5%. German consumer prices fell 0.4% from a year earlier in January when the market was expecting 0.3% fall and compared to the December rate of +0.2%.
Data on Friday showed that the German economy expanded 1.6% from a year earlier in December, higher than the November growth of 1.2% and beating market expectations of 1% growth. Quarterly growth rose to 0.7% from 0.1% when analysts had been expecting 0.3% growth.
At the same time, French growth rate slowed to 0.2% on a year-on-year basis from 0.4% and Finnish economy contracted 1.2% after growing 0.9%. Another release from Germany showed the wholesale price index declined by 2.6% from a year earlier in January after the 2.3% fall in December.
The market is now waiting for GDP numbers from Italy, Greece and Portugal among others before the Eurozone growth data at 10:00 GMT. Consensus for the region's growth is a repeat of the 0.8% yearn-on-year growth rate of the third quarter.
Later in the day, the market will read import and export price indices from the US and then the Reuters/Michigan consumer confidence data ahead of a speech by Dallas Fed president Richard Fischer, who is retiring in March.
Technically, the euro is testing resistance at the 14-day exponential moving average, keeping away from the 26 January multi-year low of 1.1097.
A break of the 14-day average will open doors to 1.1535 ahead of 1.1600 and 1.1700. But a more important resistance will be 1.1800, which comes on the 50-day moving average as on Friday.
On the downside, the first level to watch out for is 1.0761 in case of a break of 1.1097, and the psychologically important parity level.