Euro off one-week low ahead of US weekly jobless data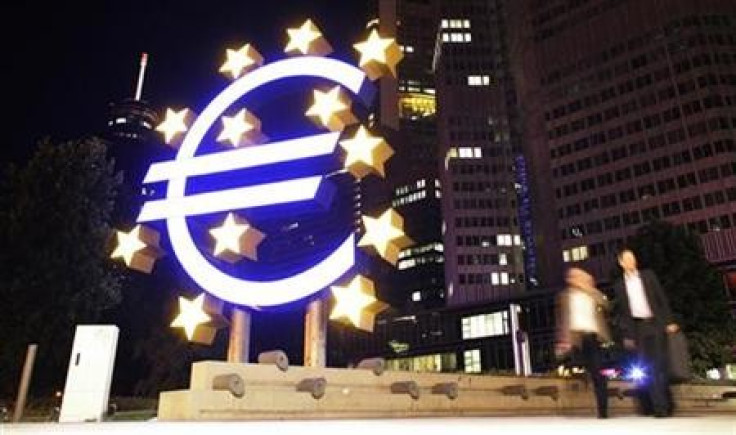 Euro had fallen to a one-week low against the dollar early Thursday amid weaker than expected trade and industrial data from Germany but has pared most of the day's losses shortly before the US weekly jobless figures.
EUR/USD slipped to 1.0729, its lowest since 1 April, from the previous close of 1.0780, extending the downward move since Monday, but has rebounded to 1.0769 with just an hour to go for the US data.
German industrial production fell 0.3% from a year earlier in February after rising 0.9% in January, data showed on 9 April. Also, the trade balance of the country stood less than anticipated at €19.7bn in February. Analysts had been expecting €20.0bn and the January number was revised to €19.6bn from €19.7bn.
Initial jobless claims for the week to 3 April is expected to increase to 285,000 from 268,000 according to forecasts and the continuing claims for 27 March week to rise to 2.356 million from 2.325 million.
Weakening job market indicators of the US will help the single currency prevent falling to new lows in the coming day. The March figures released last Friday came in much weaker than expected increasing speculation that the US may be forced to postpone the anticipated mid-year rate hike by the FOMC.
As per the 3 April US jobs report, non-farm employers added only 126,000 jobs in March, breaking an year long run of above 200,000 monthly job additions. The number was way below the consensus estimate of 245,000 and compared to the February figure of 201,000.
The minutes of the Fed's 18 March policy meeting released on Wednesday showed that the policymakers were divided on a June month rate hike thanks to the mixed economic indicators.
Analysts point out that only the next Fed meeting will be able to consider the latest indicators of the labour market weakness, so there could be a dovish bias in that review if the weekly jobless figures add to the negatives of the February payroll data.
The euro, however, remained weak against the yen and pared gains versus Sterling. EUR/JPY traded at a one-week low of 128.90, down 0.47% on the day and before edging back slightly towards 129.20.
Against the UK currency, the euro strengthened to 0.7279 earlier on Thursday but then slipped back to 0.7259 just a tad away from Wednesday's close of 0.7250.
© Copyright IBTimes 2023. All rights reserved.