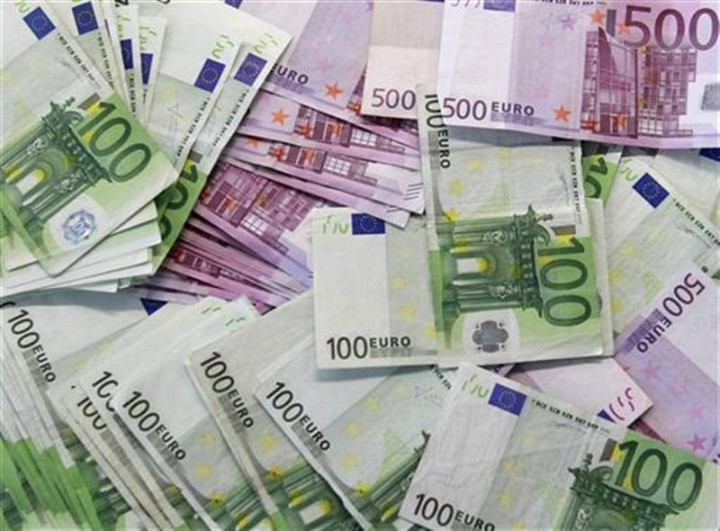 The US dollar received mixed signals from its major counterparts on Thursday as better-than-expected German manufacturing data helped a bounce back in the euro, while the negative surprise in a set of British data kept the pound southward.
EUR/USD had slipped to a 13-day low of 1.2614 earlier in the day, but the German data aided a rebound to 1.2677, compared to Monday's close of 1.2651.
GBP/USD dropped to a one-week low of 1.5994, from its previous close of 1.6051. Sterling seems headed to the 11-month low of 1.5875 touched on 15 October.
Mortgage approvals in the UK increased only 39,300 in September, less than the August increase of 41,600, while analysts were expecting an addition of 41,500, data showed on Thursday.
Retail sales growth in the UK slowed to 2.7% from a year earlier in September, trailing market consensus of 2% and sharply below the previous month's reading of 3.7%.
Another release showed that the CBI industrial trend survey index came at -6 for October, weaker than the September number of -4.
Markit Economics said on Thursday that Germany's manufacturing PMI stood at 51.8 for October from 49.9 in September when analysts had been expecting a drop to 49.5. The services index eased to 54.8 from 55.7 but it remained in the expansionary territory.
The same for the Eurozone increase to 50.7 from 50.3, again beating the market forecast of 49.9.
Sterling
The failure to break above 1.6200 showed that the UK currency is holding on to its downtrend and it is more likely to hit deeper lows in the near future.
As of now, 1.5850-1.5750 provides a strong support zone for GBP/USD but a break of that will open doors to levels below 1.5000, a thorough analysis of the weekly chart shows.
On the way south, 1.5420, 1.5230 and 1.5008 may be worth watching but a decisive break of the above-mentioned range will definitely expose 1.4813, the last year low.
Euro
The single currency also keeps its downward trend alive despite the data support on Thursday.
EUR/USD lost ground on 15 October from a three-week high and hit a two-week low before getting the data boost. The pair is still poised to hit new lows, and a mild push through the 1.2600 support will easily take it through 1.2500 and open doors to new two-year lows.
The next big target on the downside will be 1.2042, the 2012 low.