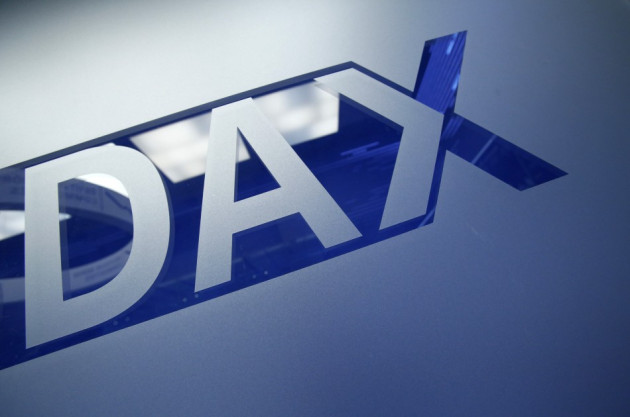 European markets opened lower on Wednesday, following a downbeat handover from Asia, as quantitative easing concerns surfaced again and ahead of the release of eurozone-wide industrial production data.
The Stoxx Europe 600 index opened 0.1% lower at 291.36. The UK's FTSE 100 index opened 0.3% lower, France's CAC 40 opened 0.1% lower, while Germany's DAX opened 0.2% lower in early deals.
Spain's IBEX was 0.02% down in opening trade.
Investors in the UK will be tracking the Claimant Count Change that measures the change in the number of unemployed people.
Germany, France, Spain, Portugal and Italy put out CPI data. European investors will also be tracking the Italian treasury's sale of up to €8bn ($10.6bn) in 12-month bills and Eurozone industrial production data.
Companies reporting earnings today include Spanish clothing major Inditex and Swedish airline SAS AB. UK-based advertising conglomerate WPP will put out a sales update ahead of an AGM. Online retailer ASOS will put out third quarter sales figures. Supermarket-chain Sainsbury's said sales rose 0.7% in the three months to 8 June from a year ago while market share inched up 0.2% to 16.8% during the same period.
In Germany, a constitutional court began hearing the Outright Monetary Transactions (OMT) case.
The Bundesbank and the ECB are arguing on opposite sides, as the former has been overtly critical of the OMT. But German Finance Minister Wolfgang Schaeuble said in court Tuesday that he did not think the ECB had violated its mandate and that ECB policy was not subject to German jurisdiction.
Elsewhere in Europe, the Greek government said Tuesday it would shut down its public broadcaster - ERT - sacking all 2,700 employees in the process. The move is part of Greece's cost-cutting drive. A smaller team could man the broadcasting department in the future, the government said.
In Turkey, Prime Minister Tayyip Erdogan is expected to meet with the organizers of the environment protests in a bid to get them to backdown.
In Asia, the Nikkei closed 0.21% lower, after ending 1.45% lower on Tuesday. Australia's S&P/ASX closed 0.69% lower while South Korea's Kospi ended 0.56% lower.
The mainland Chinese and Hong Kong markets were closed for the Dragon Boat Festival.
Government data from India showed that industrial production growth inched up 2% in April, lower than the market expected 2.4%.
Earlier in Asia, markets opened lower as the Japanese Nikkei dropped owing to the Bank of Japan's reluctance to check the volatile domestic bond market, and following the selling of stocks on Wall Street where quantitative easing concerns weighed on the markets.
The Nikkei was pulled down by the Bank of Japan's (BoJ) monetary policy statement on Tuesday made no mention of possible measures to control turbulent bond markets.
Australia's S&P/ASX opened lower after lower commodity prices pulled down mining stocks.
On 11 June, Wall Street indices ended lower after Japan's central bank letdown markets by keeping its monetary policy unchanged.
The Dow dropped 0.76%, ending at 15,122.02. The S&P 500 shed1.02% to 1,626.13 ,while the Nasdaq Composite shed 1.06% to 3,436.95 at the end of day's trade.