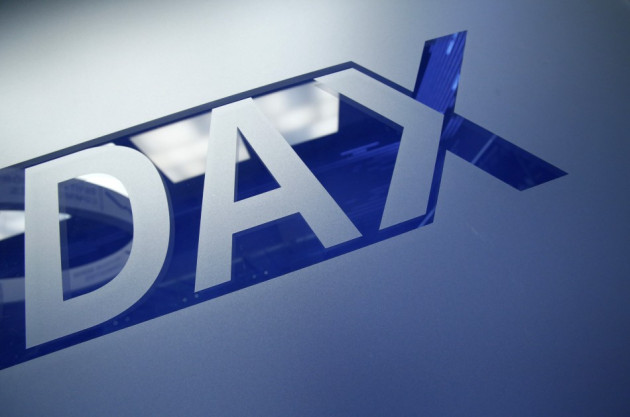 European markets opened higher ahead of the release of a raft of labour market data from the US and Canada. American nonfarm job creation data for May could throw hints about the US Federal Reserve's next moves on quantitative easing (QE).
The Stoxx Europe 600 opened 0.1% higher at 292.09 while France's CAC 40 inched up 0.1% at 3,816.86 in opening trade.
Germany's DAX 30 opened 0.3% higher at 8,122.54 and the UK's FTSE 100 opened flat at 6,335.98.
Spain's IBEX 35 inched up 0.1%, while Italy's FTSE MIB moved up 0.4 in opening trade.
European equities had hit a six-week low on 5 June following weak American private jobs creation data that fuelled QE concerns.
The action shifts to North America, where the US will put out labour market data for the month of May. The markets expect a slight improvement in nonfarm job creation in the world's top economy.
Canada too will release its labour market data.
Elsewhere in the US, President Barack Obama meet Chinese President Xi Jinping in California, the first meeting between the two heads of state after Xi took over.
Back in Europe, investors in the UK will be tracking Britain's trade balance, forecast at minus $8.8bn from minus $9.1bn previously.
Germany will release monthly industrial output figures for April and the country's central bank is expected to put out its bi-annual growth forecast. French President Francois Hollande is in Japan to meet Prime Minister Shinzo Abe. They are expected to discuss possible economic and nuclear cooperation.
In Asia, South Korea's Kospi ended 1.80% lower. The Nikkei was 0.21% down while Australia's S&P/ASX closed 0.91% lower at the end of day's trade.
Earlier in Asia, most markets opened lower ahead of the release of May employment numbers by the US. Investors eagerly await nonfarm payrolls data from the US for hints as to when the Federal Reserve would either roll back, or prune its massive monthly asset buys.
On 6 June, Wall Street equities snapped a two-day losing streak and ended higher. The Dow added 0.5% to end at 15,040.62. The S&P 500 inched up 0.9% to end at 1,622.56 while the Nasdaq Composite added 0.7% to finish at 3,424.05.