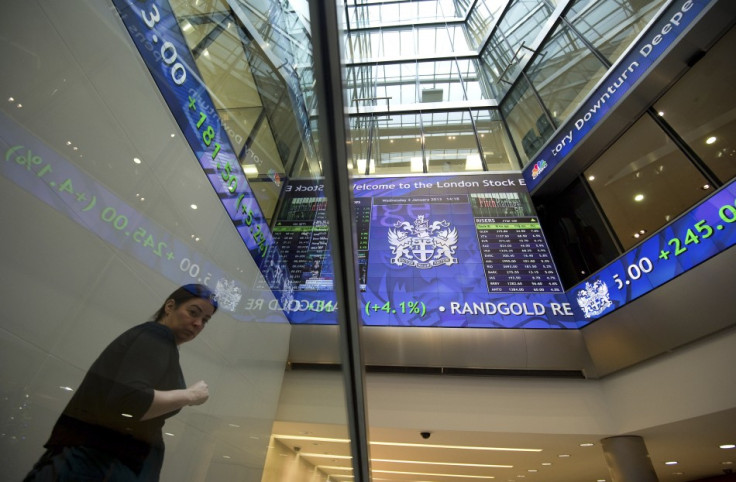 Most European markets opened flat ahead of key interest rate decisions coming in from London and Brussels, and after a downbeat handover from Asia where US jobs data and Chinese growth concerns weighed on the markets.
The Stoxx Europe 600 index opened flat at 295.05. The UK's FTSE 100 index was flat at 6,419.12. The German DAX 30 index too opened flat, at 8,192.84.
France's CAC 40 shed 1.87% in early deals to 3852.44.
Spain's IBEX 35 inched up 0.50% in early trade to 8332.30, while Italy's FTSE MIB added 0.37% to 17,033.63 in early trade.
European equities had hit a six-week low on Wednesday following weak American private job creation data that fuelled qualitative easing (QE) concerns
Investors in the UK will be tracking the Bank of England's (BoE) interest rate decision, largely expected to remain unchanged at 0.50%. BoE's QE Total will be out early in the day.
Budget airline Easyjet releases traffic figures on Thursday. Investors will also be watching the Halifax monthly and yearly house price index to gauge the pace of the British economy's recovery
European investors will be following the European Central Bank's interest rate decision, forecast to remain unchanged at 0.50% and the ECB press conference shortly thereafter.
Elsewhere in Europe, Germany will put out monthly factory orders data.
Hungary will release annual growth data. Switzerland puts out both monthly and annual CPI data, forecast at 0.1% and minus 0.6% respectively.
Investors will also be tracking yield fluctuations, if any, of the 10-year Spanish bonds during the day.
In other news, central bank deputies and deputy finance ministers from the Group of 20 (G20) nations are meeting in Russia later in the day.
In Asia, the Nikkei shed 0.85%, while China's Shanghai Composite lost 1.27% at the end of day's trade. Australia's S&P/ASX closed 1.12% after the country reported lower-than-expected first quarter growth figures on Wednesday.
South Korean markets were closed for the Memorial Day holiday. The Kospi ended 1.25% lower on 5 June.
Earlier in Asia, equities dropped to a new 2013 low on Thursday after Wall Street indices posted losses, following a lower-than-expected growth in private sector employment in May in the world's top economy.
The American economy added 135,000 private sector jobs in May, Automatic Data Processing data showed. But economists polled by Dow Jones Newswires had expected an addition of 170,000 jobs, following an earlier April estimate of 119,000 jobs.
On 5 June, Wall Street equities tanked with the Dow and the Nasdaq posting their biggest percentage drops in some six weeks. The S&P 500 almost ended below its 50-day moving average of 1,604.
The Dow dropped 1.43% at 14,960.59 while the S&P 500 index shed 1.38% at 1,608.90. The Nasdaq Composite Index lost 1.27% at 3,401.48.
The US government will put out initial jobless claims data on Thursday, forecast to be lower at 345,000, from 354,000 previously, alongside continuing jobless claims data.