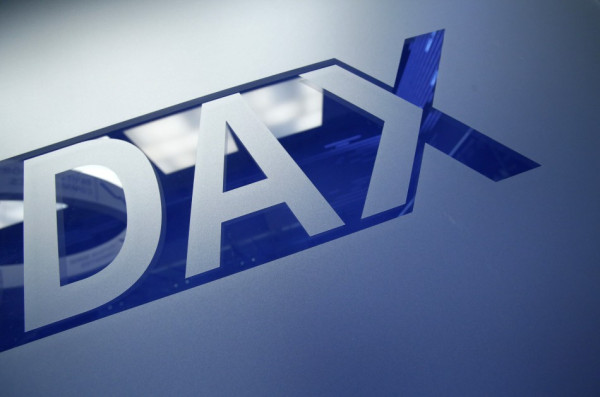 European shares presented a mixed response in the opening minutes of trade after China's industrial output data trailed forecasts. Investors in the region also await a European finance ministers meet in Brussels, where issues such as a banking union and bailouts would be debated.
The pan-European FTSEurofirst 300 advanced 0.1% to 1,234.3 in early deals. The UK's FTSE 100 remain little changed, France's CAC 40 shed 0.1% and Germany's DAX remained flat.
Spain's IBEX gained 0.1% , while Italy's FTSE MIB added 0.2%.
European finance ministers are expected to sign off the latest tranche of Greece's aid, and approve its €3bn ($3.9bn/£2.5bn) bailout package, a day before the larger Economic and Financial Affairs Council (ECOFIN) meeting, also planned in Brussels.
European investors will be watching retail sales data coming in from the US, to gauge the state of the world's biggest economy. Data from China showed that retails sales grew 12.4% annually in the first quarter of 2013, in line with analysts' forecast.
Monthly data from the US is expected to be lower in April.
In the UK, investors will be tracking the RICS Housing Price Balance as well as the bond auctions in Italy, Germany and France.
Companies reporting earnings during the day include France-based industrial and investment conglomerate Bollore, Spanish engineering and construction firm Acciona, Italian telecoms firm Tiscali, football club Juventus and luxury goods retailer Salvatore Ferragamo.
The Group of Seven finance ministers and central bank governors, who met on 10 May in the UK, saw eye to eye with regards to pursuing measures that dealt with failing banks. They offered no criticism of Japan's monetary policies, tweaked in recent months to weaken the yen, which consequently fuelled a rally in Tokyo.
Earlier in the day, most Asian markets barring the Nikkei shed their previous gains as a stronger dollar pulled down shares.
Japanese stocks continued to surge on the back of the yen hitting a 4.5-year low. The positive sentiment in Tokyo was underpinned by a Nikkei newspaper report that said listed non-financial firms were on track to post a 20% increase in pre-tax profits for the financial year ending March 31, 2014.
The Nikkei ended the day 1.2% higher or 174.67 points to 14,782.21.