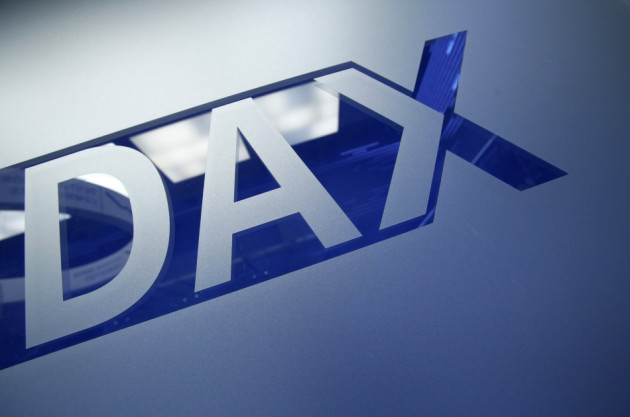 Most European markets opened a little lower on Monday ahead of raft of factory activity data coming in from across the eurozone, where early data showed that manufacturing activity had contracted across the 17-member bloc.
The FTSE Eirofirst 300 was down 0.6% at 1,209.27 points in opening trade. Both Germany's DAX and Italy's FTSE MIB fell 0.7%.
Britain's FTSE 100 was down 0.3% in early deals, while France's CAC-40 lost 0.4%.
Spain's IBEX dropped 0.6%.
Investors will be tracking purchasing managers index (PMI) data coming in from the UK, Germany, France, Italy, Spain, Sweden, Hungary, Norway and the Czech Republic during the day.
The European Central Bank (ECB) expects the eurozone economy to gradually recover, "starting in the latter part of this year," ECB chief Mario Draghi told delegates at the 2013 International Monetary Conference in Shanghai.
Any signs of a recovery would prevent a further cut in interest rates.
In the US, the Institute of Supply Management (ISM) will put out manufacturing PMI data too.
In other news, London-based banking major Barclays has been yanked into an international money laundering investigation in the US, which is probing CostaRica-based digital currency exchange Liberty Reserve.
Liberty Reserve founder Arthur Budovsky held an account with the bank.
In Asia, the Nikkei dropped 3.72%, a new six-week low on concerns surrounding a slowdown in China, a major export market for Japan.
Australia's S&P/ASX ended 0.78% lower at the end of day's trade, while South Korea's Kospi closed 0.57% lower.
Earlier in Asia, markets opened mixed on Monday with the Japanese Nikkei shedding over 2% by the midday break following selling on Wall Street on 31 May and with investors trying to make sense of the disparity in two sets of data on Chinese factory activity.
The Nikkei was also pulled down by a stronger yen and after government data showed that capital investment spending by Japanese firms fell 3.9% in the first three months of 2013, as compared to a year ago.
Official data from China on 1 June said manufacturing activity in the country rose to 50.8 in May from 50.6 in April. But a HSBC survey of purchases made by factory managers showed the country's PMI fell to 49.2 in May from 50.4 in April. A reading below 50 indicates a contraction in manufacturing activity, suggesting the world's second biggest economy has slowed down.
On 31 May, the Dow dropped 1.4%, its steepest fall since mid-April. The S&P 500 index too lost 1.4%, while the Nasdaq Composite lost 1%. The Wall-Street selling was partly fueled by the uncertainty over the pace of the Federal Reserve's rollback of its asset buys.