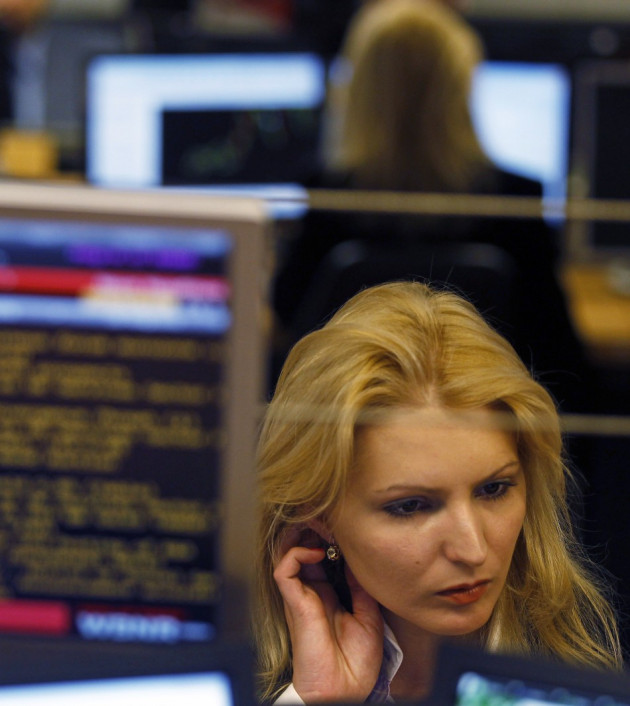 European shares posted sharp declines and the single currency fell to a five-month low Tuesday after Alexis Tsipras, the leader of the Left Coalition party tasked with forming a new government in Greece, said voters have rejected the terms of the EU and IMF-led bailouts, declaring the austerity terms linked to them "null and void."
The euro sank below $1.30 after the statement and shares across the region gave back modest earlier gains as Tsipras seemed to suggest a wholesale withdraw from the €174 billion bailout if his Syriza party is able to form a new government after failed attempts by the election's first-place finisher, New Democracy.
"The popular verdict clearly renders the bailout deal null," he told reporters in Athens, adding that he wants an international commission to examine if terms of the so-called PSI portion of the bailout is legal.
The broadest measure of blue chip share price performance, the FTSE Eurofirst 300, slid 1.4 percent after the statement, reversing an earlier gain, to trade at 1,020.15, the lowest level since early January. German bund futures for June delivery hit an all-time high of 142.46 as traders bet on a flight to safety as investors and pension funds exit riskier markets. German 10-year bund yields also hit a record low of 1.546 percent while 10-year UK government Gilt yields came within a whisker of their all-time low to trade at 1.94 percent.
Syriza received 16.8 percent of the Greek vote on Sunday and has pledged to renegotiate its terms if given a formal mandate from President Karolos Papoulias. He demanded Tuesday that PASOK, which finished third in Sunday's vote with 13.2 percent, and New Democracy must agree to renege on EU/IMF pledges if they wish to form a government with Syriza.