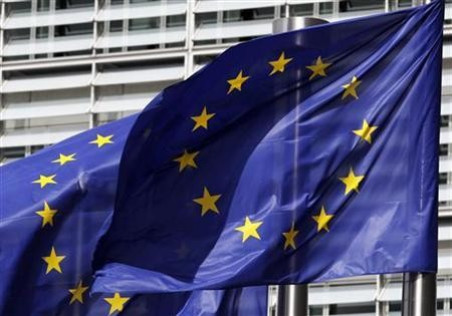 European equity markets inched up in the opening minutes of trade following positive comments from the European Central Bank about its expansive monetary policy.
Equities also trailed yesterday's gains, as investors in the UK return to the financial markets, after the Monday Bank Holiday.
The Stoxx Europe 600 rose 0.6% at 306.25 in early deals. The UK's FTSE 100 gained 1%, while France's CAC 40 index added 0.2%. Germany's DAX rose 0.7%.
On Monday, the ECB's Executive Board member Joerg Asmussen said the central bank will stick to its expansive monetary policy for as long as necessary, which improved market sentiment.
The action shifts to Paris on Tuesday as the European investors will be tracking the Bank of France Governor Christian Noyer's press conference at 9:00 a.m. London Time.
French President Francois Hollande and Spanish Prime Minister Mariano Rajoy are to host a joint press conference later in the evening.
The Organization for Economic Co-operation and Development (OECD) kick-offs a week-long series of meetings in Paris today, ahead of the release of its latest economic outlook on 29 May. Investors will also be tracking French consumer confidence data.
The eurozone is suffering its longest ever recession, since records began in 1995, after the economy contracted for the sixth consecutive quarter. A fall in output from France, Italy, Spain, Netherlands and Finland meant that the results came in slightly worse than the 0.1% contraction forecast by economists..
Not all is well for UK retailers and their employees. According to a research report, one in every five UK retail shops may be closed by 2018 as rising internet shopping and lower spending power was keeping consumers away from high streets. Nearly 316,000 people are expected to lose their jobs because of these closures, said the study.
In Germany, import price data released early in the day, showed a 1.4% dip in imports month-on-month.
European investors will also be following housing price data from the US due later in the day.
Companies reporting earnings include Swiss construction firm Orascom, which reported a loss in the first three months of 2013, and Austria's third largest bank Raiffeisen.
In Asia, Japan's Nikkei closed 1.2% higher after volatile trade during the day. South Korea's Kospi ended the day 0.3% higher. Australia's S&P/ASX closed 0.2% higher at the end of day's trade.
Earlier in Asia, most Asian equities inched up in early trade while Japanese stocks overcame their shakiness, after 27 May's volatile trade that forced the Nikkei to shed over 3%.
The Nikkei gained 1.1% supported by exporters' stocks while Australia's S&P/ASX inched up 0.3%, boosted by banking shares, on its way to post its first advance in six trading sessions.
Markets in the US open after they remain closed on 27 May for the Memorial Day holiday.