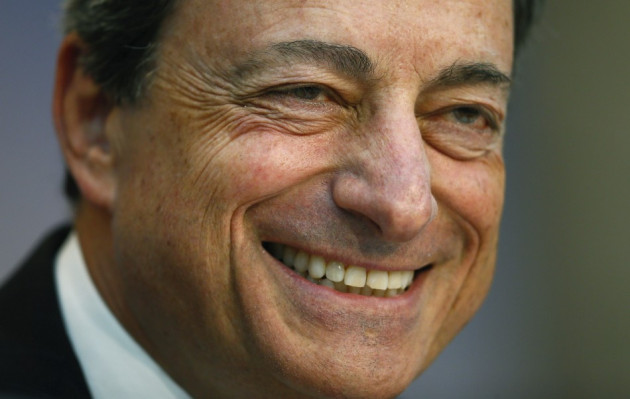 The European Central Bank will unveil how it plans to diagnose the health of banks as it moves into a position to supervise the continent's financial system.
The ECB will publish a list of approximately 130 eurozone banks which it will supervise directly from November 2014.
These details are part of the eurozone's ongoing mission to find ways it can repair Europe's fragile financial system and return it to a path of economic growth.
ECB officials have made it clear that they want to know about any vulnerabilities in the financial system before they assume the supervisory role, which will see the central bank's powers greatly expanded.
Two previous stress tests conducted by the ECB failed to be useful at detecting weaknesses on many banks' balance sheets.
Spanish and Irish banks that underwent these stress tests were spectacularly exposed in the eurozone's sovereign debt crisis that erupted in 2010.
The eurozone's stress test exercise is known as the asset quality review and its first phase will take place in the first half of 2014.
It is of real importance the ECB's gets the process and framework of bank supervision correct: further flaws could undermine confidence in the sustainability of the single currency.
Since ECB president Mario Draghi's announcement in July 2012 that he would do "whatever it takes" to save the euro, the harshness of economic conditions in the eurozone have softened to a degree.
European Banking Authority
The European Banking Authority published its recommendations for a general set of definitions for European institutions involved in regulating the financial sector on the 21 October.
The EBA was assigned the task of investigating the health of Europe's financial system to help the ECB understand the financial institutions it would be policing.
Recommendations from the EBA provide common definitions for European Union institutions to conduct asset quality reviews of banks' portfolios across the continent.
The two areas that required the most attention were non-performing loans and debt forbearance, or giving the borrower more time to payback, said the EBA.