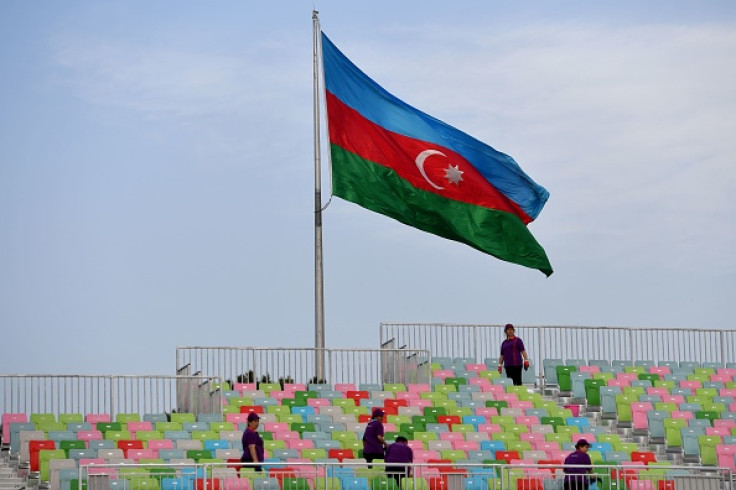 The F1 juggernaut arrives at the Baku City Circuit in Azerbaijan for the first European Grand Prix. It is a street circuit like Monaco and Singapore, but has more overtaking opportunities due to the long straights on offer. It will be a new experience for drivers and teams, and everyone will approach it with a clean slate.
The Mercedes will be favourites at this track as well, owing to their superior package, but Sebastian Vettel demonstrated in Canada that Ferrari are not too far behind. The recent resurgence of Red Bull could see them in the mix, but according to the team, they could be behind Williams due to the long straights suiting the Mercedes engine better than their Renault power unit.
The first practice session will be eagerly awaited as the drivers get the taste of the new circuit in reality rather than the virtual sessions they have been having in the simulators.
Where to watch live
The first practice session of the European Grand Prix starts at 10am BST, with Sky Sports F1 and Sky Sports F1 HD providing live coverage in the UK.
Real-time internet updates are available on the Live Timing section of the sport's official website.
Live coverage of the second practice session starts at 2pm BST.
Track Facts
Circuit name: Baku City Circuit
First F1 Race: 2016
Circuit length: 6.003kms
Number of laps: 51
Race distance: 306.049kms
Lap record: N/A
Most wins: N/A
2015 winner: N/A
2015 pole: N/A
Drivers' Championship review
Nico Rosberg (116 points) is leading the championship, but teammate Lewis Hamilton has closed the gap and the difference currently is just nine points. Rosberg has had three difficult races in Barcelona, Monaco and Canada, while his teammate has won two back-to-back races. The championship battle is back on track with Hamilton looking back to his best.
Vettel (78 points) has retaken third place from former teammate Daniel Ricciardo, who is fourth just six points behind. Kimi Raikkonen was ahead of his teammate for most of the season, but has now dropped back following a DNF in Monaco and a sixth place finish in Canada. He is in fifth place just three points behind the Australian.
Valtteri Bottas has moved ahead of teammate Felipe Massa following his third place finish in Canada, while Sergio Perez is also making head way with good performances in recent races.
Constructors' Championship review
Mercedes (223 points) have extended their lead over Ferrari (147 points) at the top of the table following Hamilton's win to 76 points and are looking favourites for to take the Constructors' crown. Red Bull Racing (130 points) are not letting up and are hell bent on beating Ferrari to the runners-up spot.
Williams are comfortable in fourth place with a 40-point to Force India (42 points) in fifth, but the Vijay Mallya owned team are eyeing a fourth place this season after seeing their cars perform well on most tracks. They, however, have Toro Rosso (32 points) breathing down their necks.
McLaren-Honda (24 points) are showing signs of improvement with each passing Grand Prix and are currently in the seventh place, but are just two points ahead of F1 debutants Haas, who have been unable to replicate their impressive start to the season in recent races.